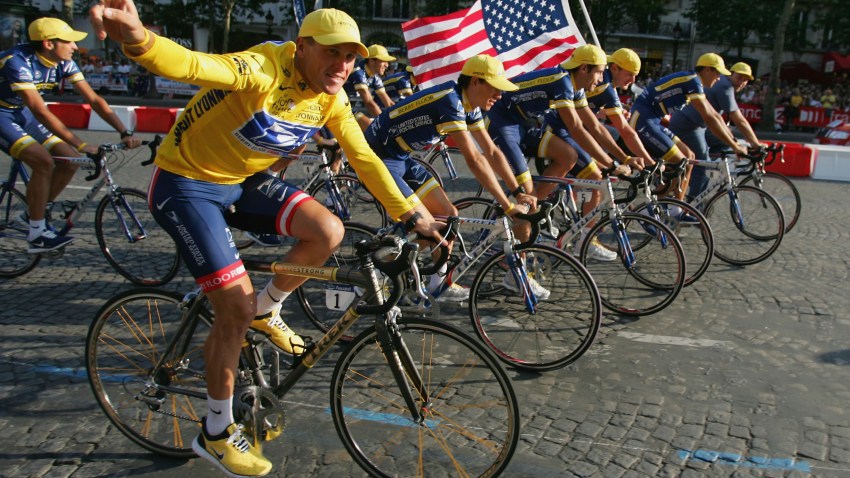 Federal authorities investigating whether Lance Armstrong and other top cyclists engaged in doping are considering expanding their probe to include other charges involving fraud, The New York Times reported Tuesday.
Investigators are particularly interested in whether money from the United States Postal Service, which sponsored Armstrong's team for nine years, was used to buy performance-enhancing drugs, the paper reported, citing two people briefed on the investigation who were granted anonymity "because they did not want to jeopardize their access to delicate information."
Armstrong has repeatedly denied using performance-enhancing drugs.
U.S. & World
Authorities also plan to look at the contract between Armstrong and S.C.A. Promotions, which refused to pay a $5 million bonus to the cyclist in 2004 after a book alleged he engaged in doping. The seven-time Tour de France champion sued the company and the case was settled out of court after hours of testimony under oath. S.C.A. was forced to pay $5 million and about $2.5 million in penalties.
Armstrong was accused of doping by former teammate Floyd Landis last week. In a series of e-mails sent to sponsors and sports officials, Landis also alleged Armstrong taught others how to beat the system and paid the former president of the International Cycling Union to keep a failed test quiet.
Armstrong denied the allegations and said Landis "lost his credibility a long time ago."
Copyright AP - Associated Press