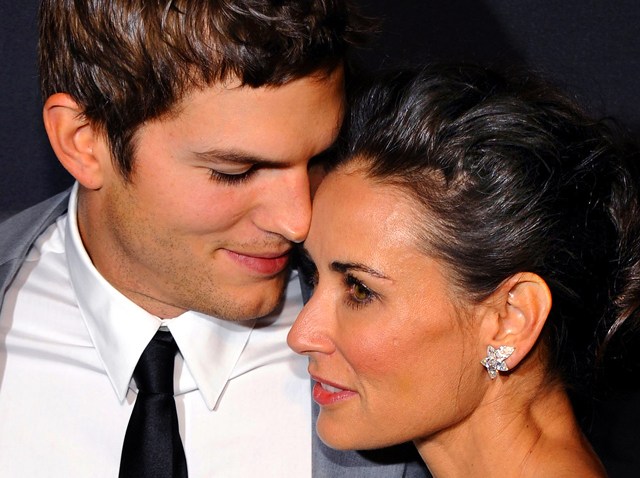 Demi Moore blamed her untamed tresses for missing the Golden Globes last night.
The 46-year-old actress said she wouldn't walk the red carpet with hubby Ashton Kutcher at the Golden Globes in Los Angeles because she was feeling ill and her locks were too unruly.
"Feeling sick and having a bad hair day!" Moore tweeted on Sunday.
Kutcher, who presented the best actor in a comedy award with "Valentine's Day" co-star Jennifer Garner, did earn the praise of his wife, who tweeted that her beau was looking dashing in his tux.
"Hubby looking dapper for the Golden Globes," she tweeted.
The 31-year-old "Punk'd" host griped that he wasn't allowed to finish his bit when he presented the award.
"[The] show was running long so they nuetered [sic] our bit," Kutcher tweeted.