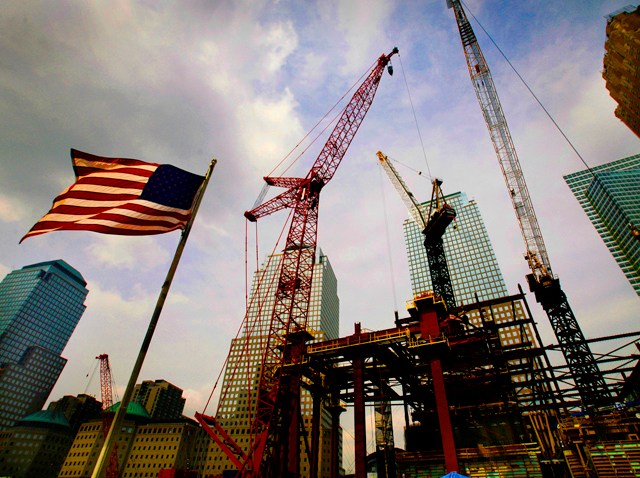 Americans will grieve over this year's anniversary of the Sept. 11 terrorist attacks with a day of service for the first time since the 2001 attacks, volunteering across the country to celebrate human life eight years after the tragedy.
Volunteers from all parts of the country will flock to homeless shelters, charities, firehouses and other not-for-profit ventures to keep the spirit of brotherhood alive on a day that's typically been celebrated with a funereal sense of mourning. This year, the first-ever day of service has been proclaimed -- and patriotic Americans are asked not to wear black but to give back.
President Obama will speak at the Pentagon and meet with victims' family members, giving an address about "what the day means and the sacrifices of thousands," White House press secretary Robert Gibbs said Thursday.
Obama pledged Thursday to "apprehend all those who perpetrated these heinous crimes, seek justice for those who were killed and defend against all threats to our national security."
Read more: The Associated Press