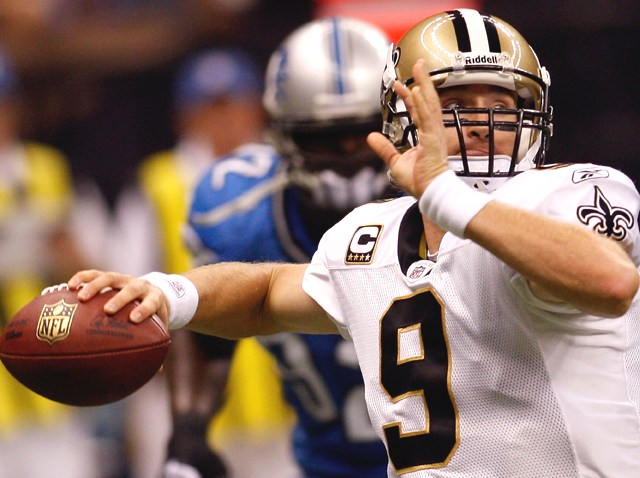 New Orleans and Indianapolis fans rejoiced Saturday as both hometown teams advanced to NFL title games in landslide fashion, crushing the competition to get one step closer to the Super Bowl.
The Saints tidily packed up the Arizona Cardinals in the first half of the evening, sending the defending NFC champion Cards home with a final score of 45-14 to advance to the NFC finals.
Drew Brees and Reggie Bush were in top form during te game, as Brees threw for three touchdowns and Bush scored on an 83-yard punt return and a 46-yard run, the Associated Press reported.
"So much for being rusty," Saints coach Sean Payton told the AP. The Saints will host their first NFC title game in franchise history when they face the winner of Sunday's Dallas Cowboys/Minnesota Vikings matchup.
The second game of the night saw Peyton Manning's Indianapolis Colts crush the Baltimore Ravens' Super Bowl dreams with a 20-3 victory that sent the Colts to the AFC title game after a bye week.
The Colts, who own the best record in the league, overcame their "bye-week curse" to trounce the Ravens, building up a score of 17-3 by halftime.
Manning, a 4-time NFL MVP award-winner who picked up his latest honor this season, threw for two touchdowns Saturday.
The Colts will face either the New York Jets or the San Diego Chargers in the AFC finals.