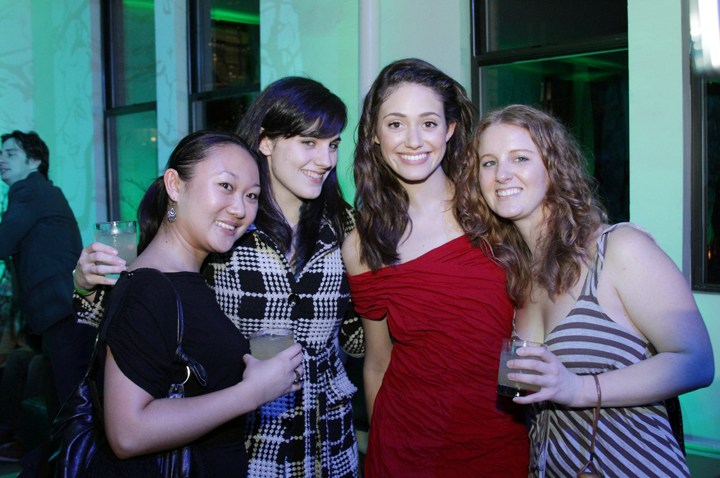 Canadian first-time Olympian Justine Dufour-Lapointe clinched the Olympic gold medal in women's freestyle skiing moguls in Sochi on Saturday, while her older sister Chloe took silver, in a testament to the sisters' flawless ski technique.
The Dufour-Lapointe sisters' dominance meant that Team USA's Hannah Kearney, the reigning Olympic moguls champ and gold medal favorite, won the bronze medal. It also meant that her teammate Eliza Outtrim, 28, of Hamden, Conn., failed to medal.
Kearney, 27, had been the gold-medal favorite heading into the moguls competition, but she was given stiff competition by the trio of Canadian sisters on skis. (The oldest, Maxime, was eliminated before the third finals.)
In the third set of finals, Justine Dufour-Lapointe, at 19 the youngest contestant in her family, vaulted into first place with a score of 22.44 on the strength of her flawlessly executed 360-degree twist and a back layout.
Her sister Chloe, 22, who had finished fifth in Vancouver, scored a 21.66 just after her, thanks to more complex jumps but not quite as clean a run.
Skiing the final run of the competition, Kearney struggled briefly with her technique. Despite recovering, the three-time Olympian's final jump with a tough grab of her ski wasn't enough to make up for the earlier wobble — and her score of 21.49 wasn't enough to best the young Dufour-Lapointe sisters.
The eldest Dufour-Lapointe sister, Maxime, who finished 12th, was ecstatic for her sisters who medaled.
"The path we walked, we did this side-by-side," she said. "These tears I'm crying, these tears are not of disappointment. They're tears of joy."
Copyright AP - Associated Press