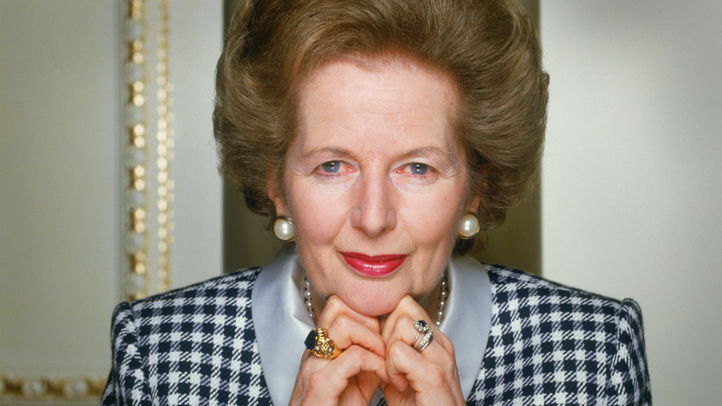 The BBC is in a bind after opponents of Margaret Thatcher pushed the song "Ding Dong! The Witch Is Dead" to the top of the British charts in a posthumous protest over her divisive policies.
The online campaign to drive the "Wizard of Oz" song to the No. 1 spot on the U.K. singles chart was launched by Thatcher critics shortly after the former prime minister died Monday of a stroke at age 87.
As of Friday, the song was No. 1 on British iTunes.
Still, many people say the campaign — which aims to see the song played this weekend on the BBC's Official Chart Show — is in bad taste. Some have called on the BBC to promise it won't broadcast the song.
John Whittingdale, a lawmaker from Thatcher's Conservative party, told the Daily Mail tabloid that many would find the ditty "deeply insensitive."
"This is an attempt to manipulate the charts by people trying to make a political point," he said.
In a statement, the BBC said it had not yet decided on whether it would feature the song on its show — which normally plays all the week's best-selling hits.
"The Official Chart Show on Sunday is a historical and factual account of what the British public has been buying and we will make a decision about playing it when the final chart positions are clear," the taxpayer-funded BBC said.
Not all Tories agreed that the song should be yanked.
"No song should be banned by the BBC unless its lyrics are pre-watershed," said former Conservative lawmaker Louise Mensch, referring to British restrictions on adult content.
Mensch, a prominent Conservative voice on Twitter, said in a message posted to the site that Thatcher, famously known as "the Iron Lady," would not have wanted it any other way.
"Thatcher stood for freedom," she wrote.
Copyright AP - Associated Press