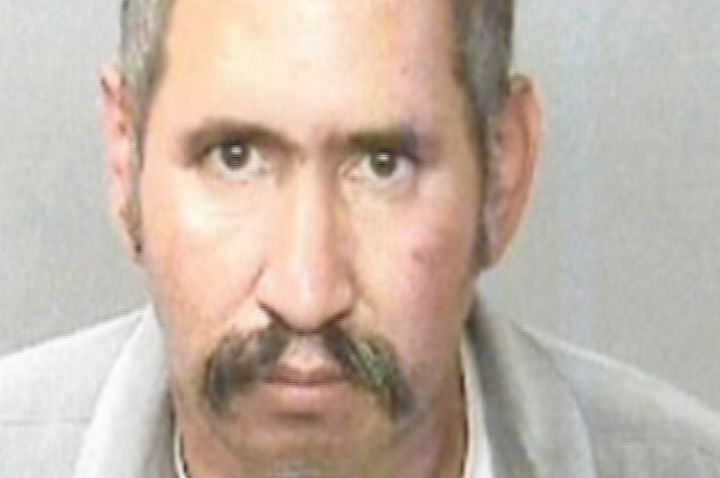 The killing in rural Alabama was apparently intended to avenge an insult to a woman. The suspected killer, an out-of-towner from California, initially professed his innocence.
But then he told investigators a jaw-dropping story.
Jose Manuel Martinez confessed not only to the Alabama homicide, but dozens more - 10 of them in California. He described himself as a drug cartel hitman.
"I'm the guy that comes and pays you a visit when you don't pay," the roughly 50-year-old suspect told one of the investigators who interviewed him in Lawrence County, which is north of Birmingham.
Martinez had made his home in California's Tulare County. The Tulare County Sheriff has sent detectives to Alabama to check out possible links to five unsolved homicides, according to Tulare Sgt. Chris Douglass.
The deadly shooting of a man named Jose Ruiz last March cast authorities' attention on two men, one of whom was Martinez, said Lawrence County Capt. Tim McWhorter. Martinez was in Alabama visiting his daughter.
But before authorities had enough of a case to arrest Martinez, he left the state, and traveled to Mexico. Last month, Lawrence County obtained a fugitive warrant and posted it in the national NCIC database.
McWhorter said the timing was fortunate - less than an hour after the warrant was posted, Martinez attempted to return to the United States and was arrested at the Yuma, Arizona border.
He was extradited to Alabama on June 3.
The second interview began much like the first, McWhorter said, with Martinez initially denying any involvement in the Ruiz homicide.
Then, about an hour in, McWhorter recalled, Martinez paused, looked at him, and thanked him for being respectful, before declaring: "I'm going to tell you the truth."
Martinez confessed to the Ruiz killing. But he was not done. He went on to confess to killing 30 men, McWhorter said. Of those, detectives so far have been able to identify 13 cases to be followed up.
Is Martinez credible?
Fabricted sensational confessions are not unheard of. But in this case: "He's got specific information about the cases that no one would have unless they were involved in it," McWhorter said.
Meantime, authorities in Marion County, Florida contacted the Lawrence County Sheriff's department. Following up on a 2006 double homicide in the Ocala National Forest, detectives ran evidence that had not previously been analyzed for DNA. The result implicated Martinez, the Marion Sheriff's office said Wednesday.
Tulare county investigators have arleady questioned Martinez. Sgt. Douglass said the department may have more to say on Monday, and for now is declining to share specifics on the cases her department is pursuing.
"I do know he has confessed to crimes in their jurisdiction." said McWhorter, the Lawrence County Captain.
Martinez spoke at length about his role as a cartel enforcer, according to McWhorter. "He said he basically followed instructions. If it was to collect the money, he did that. If it was to collect the money and kill the person, he did that too."
But it's clear not all the killings in which he's implicated were motivated by drug dealings.
In Lawrence County, investigators believe Martinez killed Ruiz out of anger after Ruiz insulted an acquaintance's girlfriend, and Martinez's daughter.
Authorities in Lawrence County expect to seek indictments when a grand jury convenes in August. Martinez indicated he might plead guilty, McWhorter said, but that is not certain. Martinez might also face prosecution in Florida. Tulare County has yet to reveal its next step.