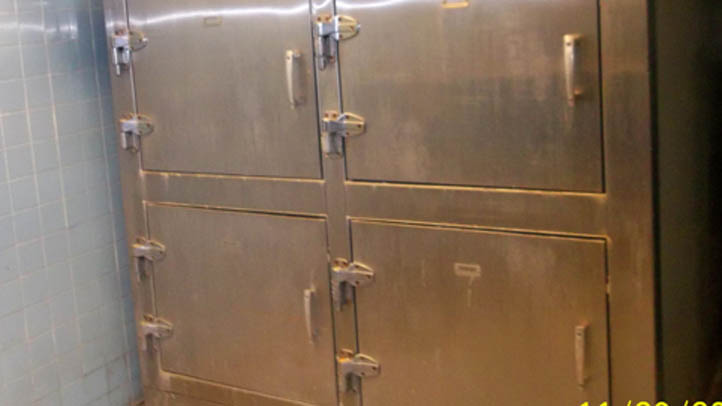 A suburban Chicago coroner got an unpleasant Thanksgiving surprise when the Kane County Morgue freezer malfunctioned last week, causing bodies to thaw.
A deputy coroner at the Kane County Morgue responded to a death call Thursday and returned to the office only to discover a "recognizable odor" coming from the freezer, the Chicago Sun-Times reported.
Kane County Coroner Rob Russell reportedly said two bodies in the freezer had started to thaw.
The bodies were placed in the morgue cooler while officials waited for repairs, which were not completed until Friday and cost an estimated $3,500, or the equivalent of about four autopsies.
Employees were called in and wore hazmat suits to clean the interior of the freezer and floor, where the freezer's compressor unit leaked, the Sun-Times reported.
Russell told the Sun-Times the freezer is more than 20 years and old and the malfunction is a symptom of larger facility and budget issues.