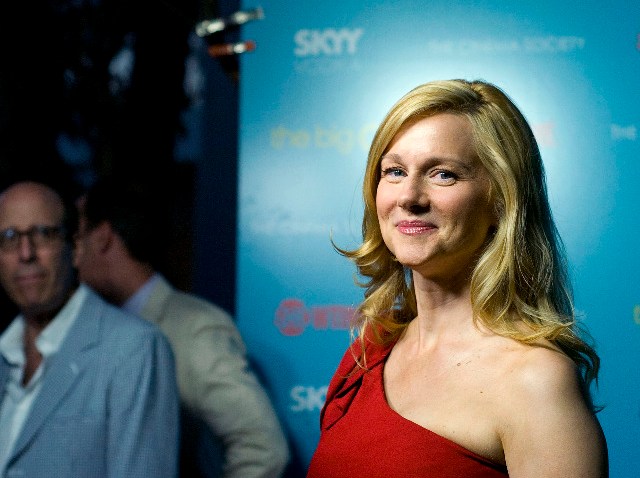 Welcome to Watch List, where we identify five things on TV to watch while you stay at home and fake your death. Your bookie will never bother you now that he thinks you were run over by that lawn tractor. LET'S GO!

WEEDS – 10:00PM (Showtime) Showtime's comedy starring the saucy, saucy Mary Louise-Parker is back for another season. When we last left Nancy Botwin and her family, she was on the run from both the FBI and the Mexican mob. I don't know much about drug trafficking, but I do know this: You definitely want the FBI to catch you before the Mexican mob does. ANTICIPATION: DR. FEELGOOD!

THE BIG C – 10:30PM (Showtime) The always brilliant Laura Linney now has a TV show to call her own, and it's this new Showtime comedy about a woman who has cancer. Now, I'll watch Laura Linney in pretty much anything. She's brilliant. But I'll be honest and say that a show devoted entirely to living with cancer, even a comedy, is a tough sell. Usually, I like my cancer as a dramatic side dish. A little sprinkle in my "House." A little dash of it in my "Mad Men." It's like salt. Put too much cancer in, and you run the whole dish. So I'll be interested to see if Linney's charms counteract the inherent bummer that is the subject matter. Oh, and Precious is also in this. ANTICIPATION: CANCERY!

ANIMAL PLANET INVESTIGATES: GANG DOGS – 10:00PM (Animal Planet) These are packs of vicious dogs trained by street gangs. I do not like the idea of gang dogs. Or dog gangs. Or anything that involves man's best friend taking up arms and beating up random passersby. Oh, Rufus. You were once such a sweet puppy. ANTICIPATION: SAD!

GIANTS/JETS – 8:00PM (ESPN) The brand new $1.6 billion Meadowlands Stadium opens this evening with the annual preseason tilt between New York's two NFL teams. To help fund the massive bill, New Jersey Governor Chris Christie has passed a two-cent eye tax for anyone who watches. ANTICIPATION: EXPENSIVE!

ULTIMATE CAR BUILDOFF – 9:00PM (Discovery) Tonight the mechanics build spy cars complete with spikes and smoke and oil slicks and pretty much everything you saw when you played "Spy Hunter" that your current Honda sadly lacks. ANTICIPATION: CAR-SUBS!