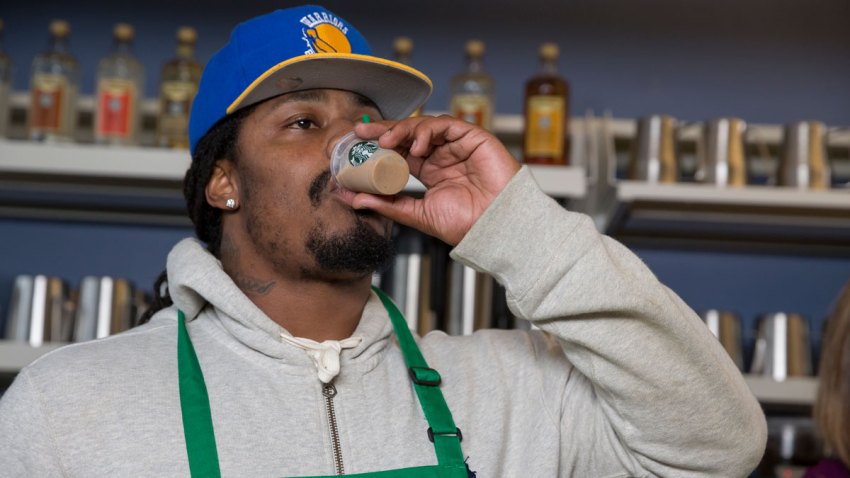 Football star and Oakland, California, native Marshawn "Beast Mode" Lynch has lent his name to a new coffee creation at Starbucks.
The Seahawks running back sampled several flavor profiles before deciding on his signature offering, a double mocha Frappuccino with mint, cream and protein powder, topped with whipped cream, "purple berry drizzle" and matcha green tea powder, according to the coffee chain.
Lynch sports a Golden State Warriors cap in the photos accompanying a Starbucks news release announcing the Beast Mode Frappuccino. The Warriors are based in Oakland.
Proceeds from the blended coffee drink will benefit Oakland inner-city youth via Lynch's Fam 1st Family Foundation, with a donation of up to $100,000.
"Beast Mode" hits Starbucks shops in Oakland and Washington state on Oct. 22 and will be available throughout the football season.
Copyright FREEL - NBC Local Media