An Illinois man has been charged with the 1985 cold case murder of a 15-year-old girl in west suburban Glen Ellyn.
Michael R. Jones, 62, of Champaign was charged Sunday with two counts of murder and one count of aggravated criminal sexual assault, according to the DuPage County sheriff's office.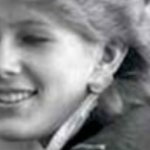 Kristina Wesselman, who was 15 at the time of her murder, was walking home from the Jewel near Butterfield Road and Route 53 in unincorporated Glen Ellyn on July 21, 1985, when she was murdered, according to police. She was last seen walking on a well-traveled path back toward her home.
The teen's mother reported her missing when she never made it back home, and Kristina's body was found hours later by sheriff's detectives in a field near the path where she was last seen walking.
Kristina was a student and class president who was well known by her neighbors, some of whom still live on the same street. They say they remember her walking her dog up and down the block every day.
"It was really a surprise to everybody," said neighbor Sandy Menger, who was at a family reunion in Ohio when he first heard news of the murder. "It was just devastating to everybody."
On Sept. 10, the sheriff's office obtained new information regarding the Wesselman case, according to police. Cold case detectives subsequently investigated the new information and located Jones.
A search warrant was conducted Friday at Jones's home in the 2500 block of Southmoor Drive in Champaign, and he was charged Sunday, police said. He is being held at the DuPage County Jail and is scheduled to appear in bond court Monday.
"Since the date of the tragic murder, the case has remained open and active," Sheriff John Zaruba said in the statement. "Over the last 30 years the Sheriff's Cold Case Unit has worked hundreds of leads that have sent them across the nation and thousands of man hours have been spent to catch the killer in his horrendous crime."
Jones showed no emotion as he appeared in a DuPage County courtroom Monday.
In 1977, Jones had a prior rape and kidnapping conviction, according to prosecutors, after he knocked a 27-year-old woman off a bike before taking her to his parents Schiller Park home. There, prosecutors said, he attacked the girl in the home's basement.
Jones served less than seven years of a 20-year sentence for the crime, and it was when he was on parole that he killed 15-year-old Wesselman, according to prosecutors.
Prosecutors said Jones' DNA matched the rape kit performed on Wesselman's body in 1985.
The case remains under investigation and anyone with information about the case, or any other incidents involving ones, are asked to call the sheriff's office at (630) 407-2400 or text anonymous tips to 247637 and include the word Sheriff in the message.