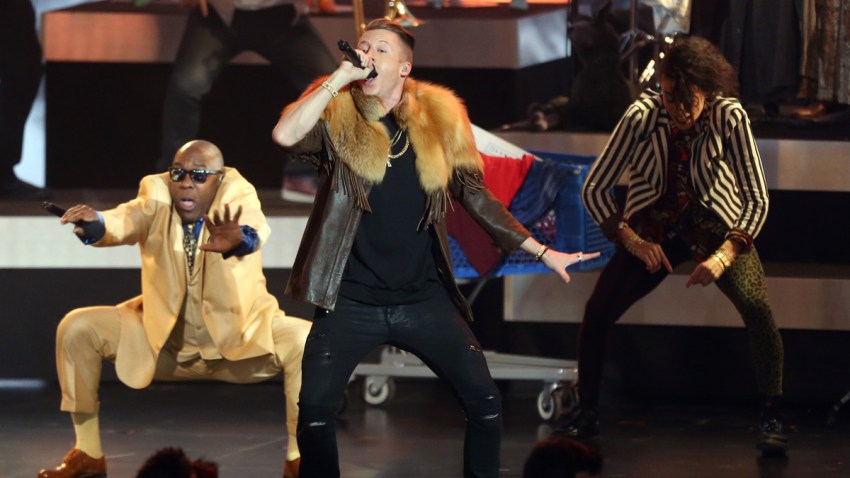 Macklemore's "moment" on Spotify was a year-long event in 2013.
In the website's annual year in review, the hip-hop megastar, who just claimed seven Grammy nominations, also won most popular male and most popular album honors for "The Heist," with Ryan Lewis, as well as the second and third most popular tracks of the year for "Thrift Shop," with Ryan Lewis and Wanz and "Can't Hold Us," with Lewis and Ray Dalton.
Several other artists had notable 2013 on the streaming music service as well. Daft Punk claimed Top Viral Track and the fourth most listened track of the year for the radio-edit of "Get Lucky, while Imagine Dragons won for best new band and track of the year for "Radioactive."
The women of the music scene were also well represented as Rihanna held down top female honors and Lorde won in the "Most Viral New Artist" category.
In 2013, 4,500,000,000 hours of music were streamed on the site and on over one billion playlists in what Spotify said "was their biggest year yet."