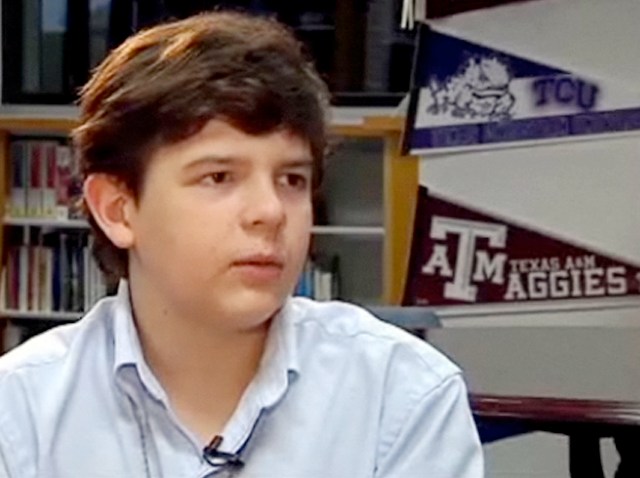 A 12-year-old Arlington boy is heading to Washington, D.C., to lobby for school guidelines to protect students with food allergies.
A bill before the House of Representatives and one in the U.S. Senate would create a set of voluntary guidelines for schools to follow.
Like three million children in the United States, Kyle Ray suffers from food allergies. Even trace amounts of milk or dairy products can send him to the emergency room with anaphylactic shock.
"I will swell up, and my lungs will start to close," he said.
When he goes to school, he grabs a lifesaving allergy pack that includes a a double dose of epinephrine along with his backpack.
So far, he's had to use it twice.
"If I hadn't had it, I probably would have died," Ray said.
Ray is one of 80 children from across the country leaving for Washington on Sept. 30. He's the only student from North Texas to be selected for the trip.
Ray says he hopes guidelines will "help with anaphylaxis and schools and keep kids from going into anaphylaxis shock."
The Oakridge School in Arlington has worked with Ray's family since he was in second grade to make sure school is a safe place, not a threat.

"Probably the most important thing we do is allow Kyle to carry his emergency pack at all times, so if there ever was an emergency, it's there for us to move into action," Principal Mike Cobb said.
Many schools require epinephrine to be locked up, but getting it can waste valuable time when an allergy attack strikes, said Theresa Ray, the boy's mother.