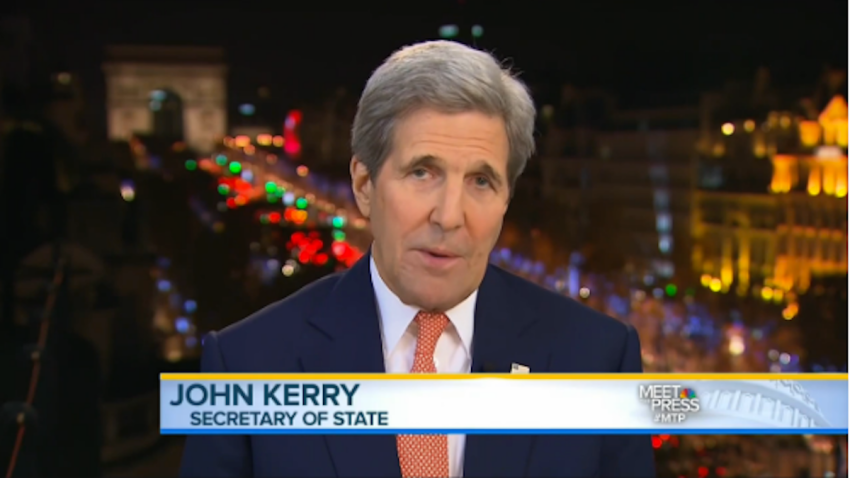 It's possible that going forward, social media posts will be scrutinized in the process of vetting people for U.S. visas, Secretary of State John Kerry said in an interview on "Meet the Press" Sunday.
"We need to look at whether there are meetings and whether we should be and how we can do it," Kerry said. "But clearly the social media has placed a whole new burden and a whole new set of questions."
The discussion around eliminating what Kerry called a "loophole" in U.S. visa vetting comes just weeks after a terrorist attack in San Bernardino, Calif. claimed 14 lives. It was subsequently reported that one of the terrorists had been communicating her radical beliefs on social media prior to applying for what is colloquially known as a fiancée visa.