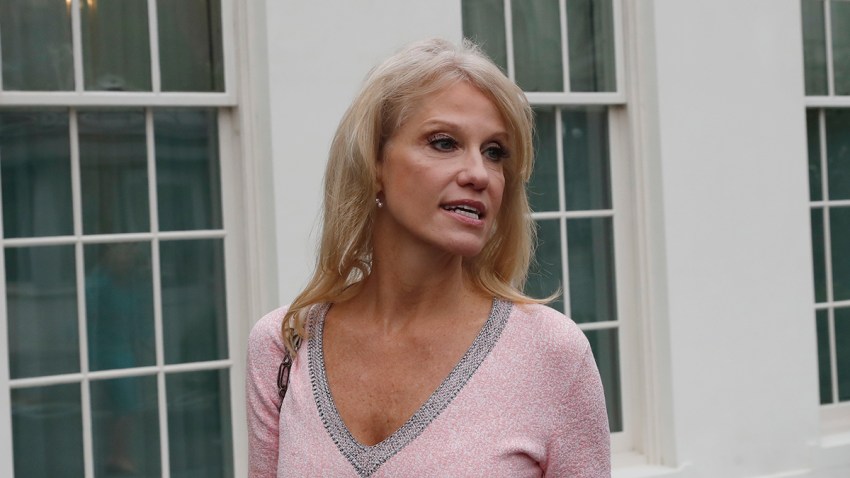 Kellyanne Conway, an adviser to President Donald Trump, said during a conversation about Supreme Court nominee Brett Kavanaugh Sunday that she had been the victim of sexual assault, NBC News reported.
"I feel very empathetic, frankly, for victims of sexual assault and sexual harassment and rape," Conway said on CNN's "State of the Union" before clearing her throat and adding, "I'm a victim of sexual assault."
Conway, in an intense and emotional conversation with Jake Tapper, agreed that all victims need to be heard. But she expressed frustration that all sexual assault allegations get lumped together, condemning comparisons of Kavanaugh to people like Bill Cosby and Bill Clinton. She said that "raw partisan politics" led to the situation for Kavanaugh, who is facing one allegation of sexual assault and three allegations of sexual misconduct.
And when asked how her own experience affects her work for a president who has been accused of sexual assault and harassment by some 19 women, Conway said, "Don't conflate that with this. And certainly don't conflate it with what happened to me. It would be a huge mistake. Let's not always bring Trump into everything that happens in this universe."