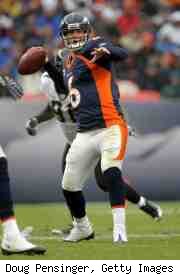 Sony, back yourself up for a second. You're remaking "Jumanji"? Our palm is not wide enough for a face-palm that will serve this depressing news justice.
We don't know why we're surprised; Hollywood is all about those reboots and it seems like every week a new beloved movie from our childhood is getting remade with a ridiculous cast/plot that makes our inner kid die a slow, painful death. If we hear about a "FernGully" remake starring Ariana Grande and Jason Segel then we're retiring from our job, society and life in general.
Sony announced the news on Wednesday, and fans of the original "Jumanji" and fans of leaving beloved movies alone have been ranting every since. And we don't blame them one bit.
READ: Upcoming film reboots and remakes that are completely unnecessary
Forget about the fact that they are remaking a classic film from the '90s, which was also the gem of many people's childhoods...but why on earth would you do this movie without the great Robin Williams? We feel sorry for anyone who is taking on a role that previously belonged to Robin Williams. So not only is the "Jumanji" remake unnecessary and kind of insulting, but it's in danger of tarnishing the onscreen legacy of one of the great comedians of our time.
Many fans took to Twitter to express outrage over the news that arrived mere days before the anniversary of the beloved actor's passing (August 11).
READ: Hollywood, please do not remake these treasured high school movies
[[321055191,C]]
PHOTOS: Celebs remember Robin Williams
[NATL] Celebrity Hookups: David Foster, Katharine McPhee Marry
Copyright E! Online