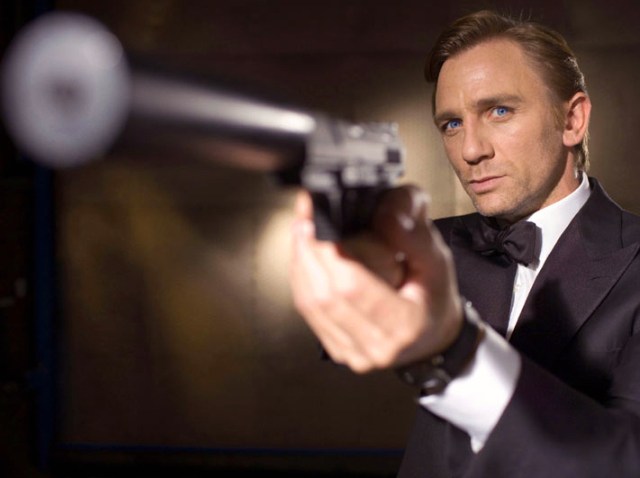 Sam Mendes, who already has a pretty full plate, is in the running to direct the next James Bond flick.
It was Mendes who gave the current 007, Daniel Craig, a career boost by casting him in 2002's "Road tot Perdition" and he's gone big budget before, making him a seemingly good fit. MGM refused to confirm talk of the courtship to the L.A. Times' Hero Complex, naturally.
Though he's only got five features under his belt, Mendes appears to be developing pattern to his career, building up in scope from "American Beauty" before slowly coming down from "Jarhead." Maybe, after the (sleepy and) small "Away We Go," Bond 23 is the shot of adrenaline he's looking for.
But Mendes already has "Preacher," "Butcher's Crossing," "Middlemarch," "Lost in Austen" and "Netherleand" in varying stages of development, so it may take a while to get him on board. And all this assumes that MGM can start making movies again.
The latest Bond project already has two-time Oscar nominee Peter Morgan ("The Queen" and "Frost/Nixon) working on the script, so perhaps MGM is looking to up the ante on the franchise once again.
And thank God for that. The best that can be said about the Pierce Brosnan Era is that it marked the end of the Timothy Dalton Era. This is no fault of either man, they were both suited to the part in their own ways, but, man, had Bond lost his mojo.