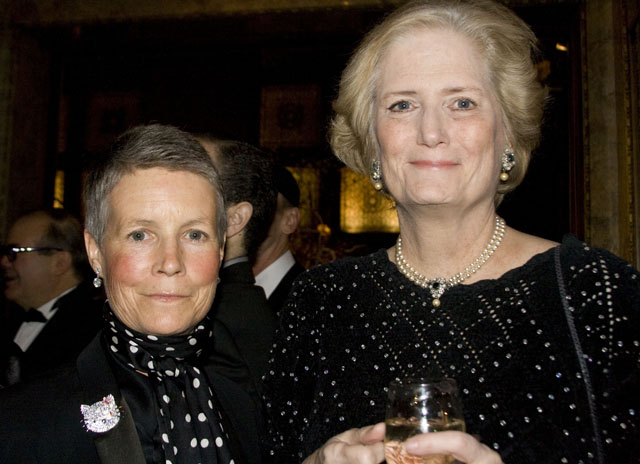 A federal judge has ruled that the state must recognize the marriage of a gay couple before one of the women, who has cancer, dies.
The Indiana attorney general's office says U.S. District Court Judge Richard L. Young granted the couple's request for a temporary restraining order Thursday to keep the state from enforcing its ban on gay marriages against the couple.
Niki Quasney and Amy Sandler wanted Indiana to recognize their 2013 marriage in Massachusetts, one of 17 states where gay marriage is legal.
Quasney has stage 4 ovarian cancer and the Munster, Ind., couple wanted Young to order the state to recognize their marriage in Quasney's anticipated death certificate.
The decision doesn't affect other lawsuits challenging Indiana's gay marriage ban.

llinois same-sex couples will be allowed to legally get married on June 1, but a federal court granted Vernita Gray and Pat Ewert an emergency marriage license in November because Gray was terminally ill. Gray died last month at the age of 65.
Copyright AP - Associated Press