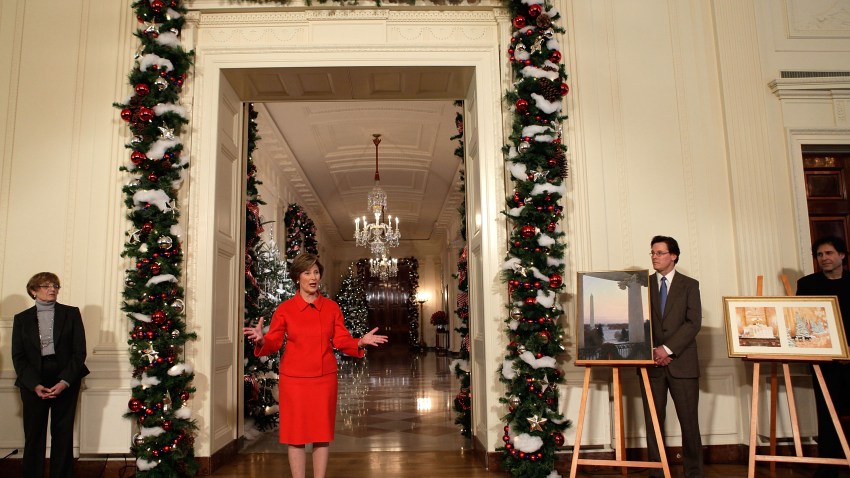 You see it every day scrolling through social media: People venting about their lives and experiences, but one Illinois woman's Facebook post from aboard a United Airlines flight has sparked a global debate.
Tahera Ahmad, a Muslim chaplain and director of interfaith engagement at Northwestern University, says she was 30,000 feet in the air when a request for a soda left her in "tears of humiliation from discrimination."
"The flight attendant asked me what I would like to drink and I requested a can of Diet Coke," Ahmad wrote on her Facebook page Friday. "She brought me a can that was open so I requested an unopened can due to hygienic reasons. She said no one has consumed from the drink, but I requested an unopened can."
That is when Ahmad says the flight attendant responded that she could not give her an unopened can, adding, "So no Diet Coke for you."
Just moments later, Ahmad says, the same flight attendant brought a male passenger seated beside her a beer – in an unopened can.
Ahmad asked the woman why she was refused an unopened can while others were clearly allowed, according to the post, in which the flight attendant responded they were unauthorized to give unopened cans to passengers on the plane because they may use it as a weapon.
"So I told her that she was clearly discriminating against me because she gave the man next to me an unopened can of beer," Ahmad wrote. "She looked at his can, quickly grabbed it and opened it and said, 'It's so you don't use it as a weapon.'"
Speechless, Ahmad says she looked to her fellow passengers who witnessed the behavior for a source of support, but instead was greeted with more backlash.
"The man sitting in an aisle across from me yelled out to me, 'You Moslem (sic), you need to shut the f- -k up.'" she wrote. "He then leaned over from his seat, looked me straight in the eyes and said, "Yes, you know you would use it as a weapon, so shut the f--k up."
"I felt the hate in his voice and his raging eyes," she wrote. "I can't help but cry on this plane because I thought people would defend me and say something. Some people just shook their heads in dismay."
By Sunday afternoon, Ahmad's Facebook post had garnered more than 7,600 shares and hundreds of comments blasting the airline for the described treatment, many of whom are calling to stand against the company with the hashtag #unitedfortahera.
Ahmad told NBC Chicago that since posting of her experiences there have been so many attempts to try to hack into her page that Facebook had to temporarily take down her account. As of 5 p.m. on Sunday her page was restored.
In response to her story, United Airlines released the following statement Saturday evening:
"The flight attendant onboard Shuttle America flight 3504 attempted several times to accommodate Ms. Ahmad's beverage request after a misunderstanding regarding a can of diet soda. The inflight crew met with Ms. Ahmad after the flight arrived in Washington to provide assistance and further discuss the matter. Additionally, we spoke with Ms. Ahmad this afternoon to get a better understanding of what occurred and to apologize for not delivering the service our customers expect when traveling with us. We look forward to having the opportunity to welcome Ms. Ahmad back."
In a Sunday morning Facebook post, Ahmad expressed her disappointment in the airlines response.
"Unfortunately, United has dismissed my entire narrative and trivialized it to a can of soda," she wrote.
United Airlines spokesman Charlie Hobart told NBC News that the company has "apologized for not providing the experience that our customers expect," adding that further questioning regarding the flight attendant in question and policies to be directed to Shuttle America, the airline operating Flight 3504. Shuttle America did not immediately respond to their requests for comment.
Ahmad, on the other hand wrote she wanted to make it clear her goal was not to punish the flight attendant involved.
"I simply did not expect United Airlines to dismiss the unwarranted and unfortunate rude behavior, discrimination and hateful words," she said in the post. "But rather acknowledge their accountability and role in the painful experience and share corrective measures within their training to prevent this from happening again regardless of their race, religion, gender, sex, or socioeconomic background."
"I have dedicated my life to peace; in fact I was on this United flight to promote social justice activism, just and peaceful conversations between Israelis and Palestinians at Kids4Peace." She wrote. "It is truly disheartening when the discrimination of Americans as myself who are working hard every day to promote dialogue and understanding is disregarded and trivialized."