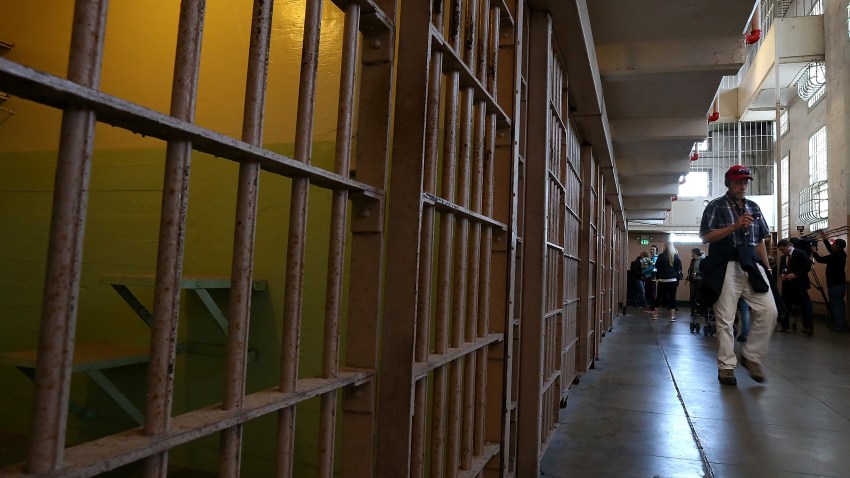 Cook County Jail in Chicago was placed on lockdown Sunday morning on Father's Day, after hundreds of staff members called off for two shifts, according to the Cook County Sheriff's office.
A statement on the Sheriff's website said that staffing levels dropped "below the normal," prompting the lockdown for officer safety. The Sheriff's office tweeted just before 6 p.m. that a total of 317 staff members called off for the 7 a.m. to 3 p.m., and the 3 p.m. to 11 p.m. shifts.
For the morning shift, 150 of the 702 employees scheduled to work, or 21.3 percent, called in sick, according to Cara Smith, a spokesperson for the sheriff's office. For the afternoon shift, 167 called in sick.
"While placed on lockdown inmates will be allowed movement for medical reasons, emergencies, and visitation only," a statement reads. "Discharges will also be processed."
According to the statement, regular operations will resume "as soon as staffing levels reach the normal level."
"I think it has everything to do with Father's Day and the NBA game 7 tonight," Smith added. She said the biggest challenge the jail faces when it comes to staffing is the federal Family and Medical Leave Act (FMLA), which requires employers to provide leave for certain medical reasons.
"About one-third of our staff has FMLA coverage, which is concerning," Smith said. "And they're permitted to use it, the vast majority of them are allowed to use it intermittently," she said, adding that the FMLA can cover conditions like back spasms, migraines, and more.
"Because of that, it puts the employer in an impossible position," Smith said. "As we're preparing to start our shift at 7 a.m., we have people calling in up until 6:45 a.m. Our ability to be proactive, our hands are tied, primarily by the federal law."
The jail was also placed on lockdown in early May on Mother's Day due to a staffing shortage.
"We suspect it was Mother's Day related, and, while we wish all our staff could have spent time with their moms and families, we have to run the jail, which is a 24/7 operation, and keep detainees and staff safe," sheriff's spokesperson Sophia Ansari said in a statement at the time. The exact number of workers who called off was not immediately available.
The jail was also placed under lockdown in January when 148 people, or 18 percent of the 793 employees scheduled to staff the morning shift, did not show up for work.
In February, NBC 5 Investigates found that seven out of the top 10 sick days at the Cook County Jail happened either the day of, or the day after, a major televised sporting event.
It is one of the largest pre-detention facilities in the country, housing more than 9,000 inmates on a daily basis and admitting roughly 100,000 detainees annually, according to the Cook County Department of Corrections.