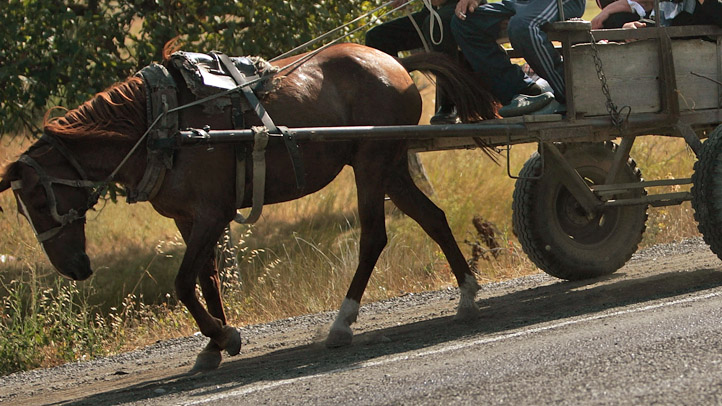 A horse-drawn cart flipped over on a farm in central Pennsylvania, killing a woman and injuring her husband, police said.
The accident happened around 7 p.m. Wednesday on the couple's farm in Pine Summit in Columbia County – about 80 miles northwest of Allentown, Pa.
Investigators said the two-wheeled cart was being pulled by a horse when the animal stopped responding to the reins and went down an embankment.
State police said 58-year-old Linda Gail Craver and her husband, 58-year-old David Craver, were both thrown from the cart. Linda Craver was found dead and that David Craver was taken to the hospital for treatment for undisclosed injuries, police said.
No word on what happened to the horse.
Click here for more news from Pennsylvania, New Jersey and Delaware.
Copyright AP - Associated Press