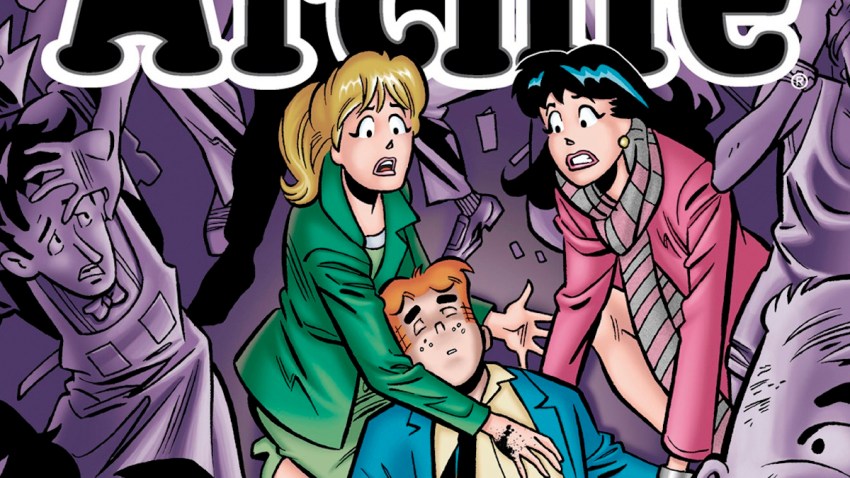 Who do these Archie comic writers think they are? George RR Martin? Shonda Rhimes? Joss Whedon? You can't just kill off a main character like it ain't no thang!
Well, they can. And they are.
Archie Comics announced today that in the final issue of their "Life With Archie" series, which follows Archie through his life after high school and college, a very important character will lose their life. And our minds are blown because that character is...
Archie!
What?!?!
Yep, Archie Comics is killing off their main character, Archie Andrews. He's been around for over 70 years, and now they're saying goodbye (at least in the future).
"We've been building up to this moment since we launched 'Life With Archie' five years ago, and knew that any book that was telling the story of Archie's life as an adult had to also show his final moment," said Archie Comics Publisher and Co-CEO Jon Goldwater in a statement. "Archie has and always will represent the best in all of us--he's a hero, good-hearted, humble and inherently honorable. This story is going to inspire a wide range of reactions because we all feel so close to Archie. Fans will laugh, cry, jump off the edge of their seats and hopefully understand why this comic will go down as one of the most important moments in Archie's entire history. It's the biggest story we've ever done, and we're supremely proud of it."
WATCH: Check out the "Amazing Spider-Man 2" trailer
As nice as those words are, we really can't get behind them killing off Archie. Not after we spent most of our childhood years reading about his adventures with Betty, Veronica, and Jughead. (Team Betty, by the way).
All we know about Archie's death is what the cover tells us (a shooting? A stabbing?) and that he will die "saving the life of a friend."
Brutal, Archie Comics. Brutal.
The Death of Archie and Our Childhood (that's what it's basically called in our minds) will be released in July.
React, Archie fans. Mourning party down below.
Copyright E! Online