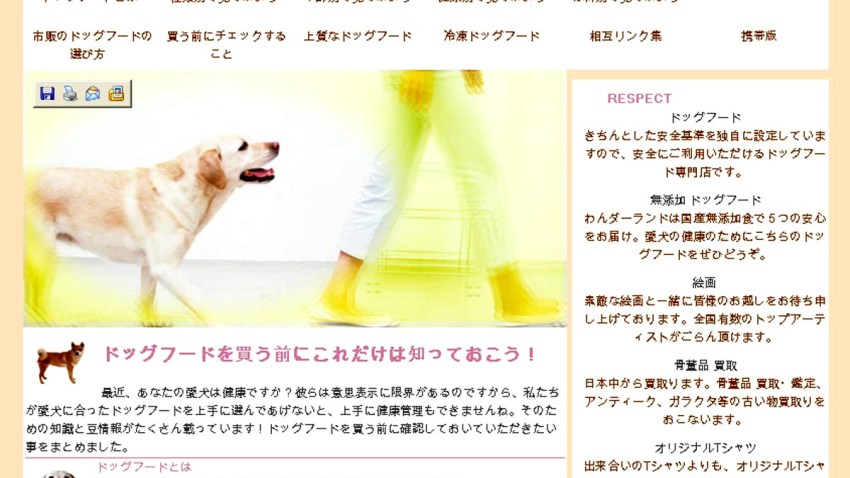 The state has fixed a confounding problem that was leading local history buffs to a Japanese-language Web site featuring advice on dog food.
The CT Freedom Trail has a new Web site at www.ctfreedomtrail.ct.gov, which will be made immediately available to users on Tuesday.
The problem was caused when the subscription period expired and someone purchased the domain name, the Waterbury Republican-American reports.
Instead of learning about more than 100 sites around the state that honor the struggle African slaves faced in the years leading up to their emancipation and beyond, uses who went to what was once the state's site find a page in Japanese that shows a golden retriever following a woman. It's about how to choose a good dog food, according to Google's language translator.
The page explains the basics of dog food, types, what to serve dogs of different ages and more, nothing like what the Connecticut Freedom Trail recognizes -- Underground Railroad safe houses, graves, sites associated with the Amistad slave ship and John Brown's birthplace in Torrington.
The new site provides the culturally rich information just in time in time for a celebration being held this month.
In Windsor, there will be a Freedom Run on Sept. 19 and theatrical enactments on Sept. 20.
In New Haven, there will be a lecture on William Lansom on Sept. 19. In East Haddam, there will be a Venture Smith Day on Sept. 26.
In Hartford on Sept. 26, there will be a "Traces of the Trade: A Story of the Deep North," a documentary about a New England family and the Triangle Trade.