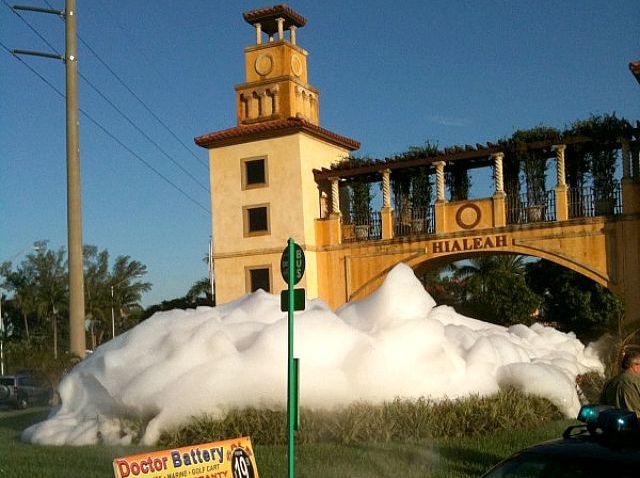 The school year is never officially here until there is a good sudsing. Well, the historic Hialeah fountain was the target this year as someone - believed to be a courageous student - spiked the city's water fountain Thursday just before the morning rush hour.
Honestly, it was a pretty majestic sight as people drove through the city's gateway on the morning commute to work. Makes you yearn for a good city-sponsored foam party -- BYOB (bring your own bubbles).
Police said the fountain, located on Okeechobee Road, has been a target two or three times in the past, but Thursday's sudsing may have been the most daring.
The prank was pulled off as commissioners are poised to approve adding surveillance cameras at major intersections, mainly to catch speeding red light runners, but also to catch sud studs.
If the pranksters are caught, they face vandalism charges, but probably will not be punished by cleaning up the mess in SpongeBob SquarePants and Patrick costumes. No, Michael Beasley, you can't apply.