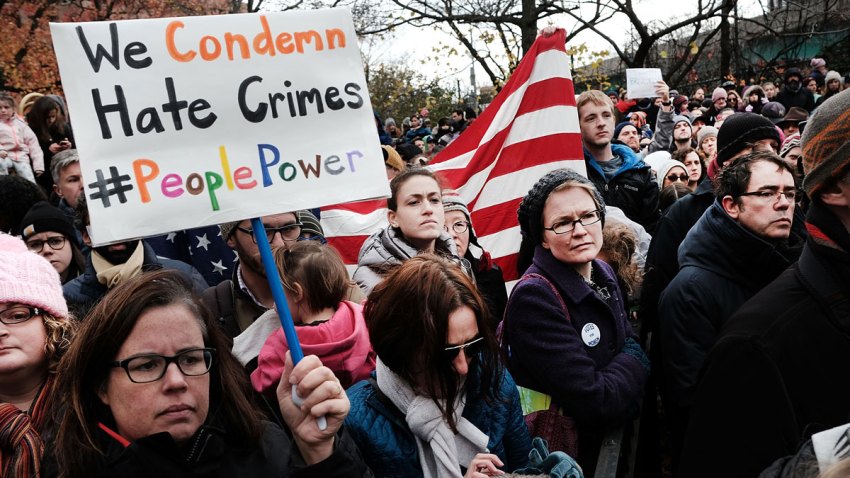 The Southern Poverty Law Center has documented 900 incidents of bias and violence in the 10 days since the elections and is calling on President-elect Donald Trump to more aggressively condemn what it calls "a national outbreak of hate."
According to the report, schools have been the most common sites of the spike in harassment and bullying.
The SPLC drew its numbers from submissions to its #ReportHate website and reports in the press. It did not count online harassment. NBC News has not independently verified the incidents.
Anti-immigrant sentiments made up the largest share of incidents reported by motivation, followed by anti-black, anti-Semitic, anti-LGBT and anti-Muslim.
Brenda Abdelall of Muslim Advocates said that Trump's call on "60 Minutes" for supporters accused of harassment to "stop it" is "a step in the right direction - but there must be more."