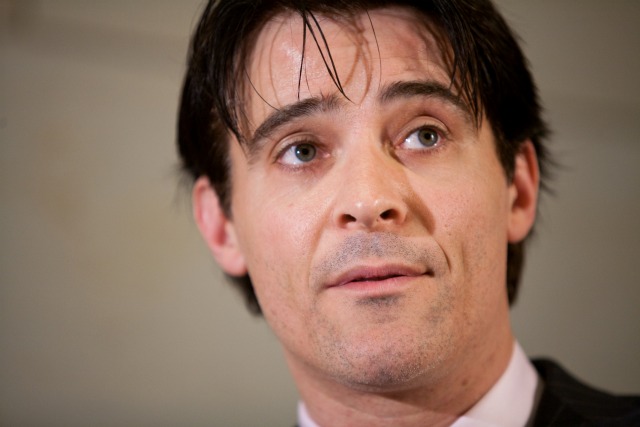 We know who'll be sporting the dragon tattoo, but who will be the Dragan?
Goran Visnjic, it turns out. The former "ER" doc will be joining David Fincher's "The Girl With the Dragon Tattoo" adaptation in the role of Dragan Armansky - the CEO of a the security firm where the titular character, Lisbeth Salander (Rooney Mara), works.
According to a Deadline report, Visnijc has signed on for the entire "Girl" trilogy, as his character spans all three books. Visnjic joins a cast that already includes Daniel Craig, Stellan Skarsgaard, Robin Wright, and Christopher Plummer.
"The Girl With the Dragon Tattoo" is scheduled to open this December.