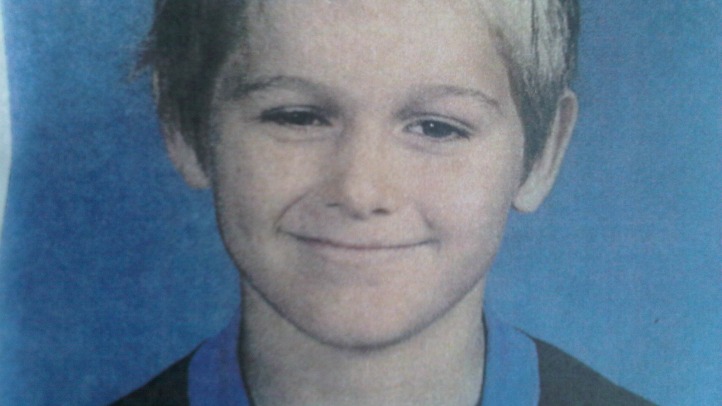 The grave of the Gary, Ind., boy who spent his final moments in a cage is now marked with a headstone thanks to a generous gesture.
Christian Choate was buried by the Ridgelawn Funeral Home last year. His body spent a year and a half in the morgue after he was found dead from abuse and starvation in 2011. However, the funeral home was unable to provide a headstone when they buried him.
Christian's grave remained unmarked -- until now. After learning about his tragic death, Washington State resident Patricia Bereslin decided she wanted to help, and donated funds to buy a headstone for the grave.
"When I read Christian's story and I saw that smile and sad eyes, it just embedded in my heart," Bereslin said.
Ridgelawn Cemetery held a dedication ceremony for the new gravestone Friday morning. Lake County Sheriff John Buncich, Gary police officials and other community members attended to honor Christian.
"For me and our family, this is the final page and to be able to close the book and know that he's resting in peace," Christian's grandfather Bernard Eriks said.
Riley Choate and Kimberly Leona Kubina were charged Christian's death earlier this year. Choate faces 80 years in prison, and Kubina was sentenced to 35.