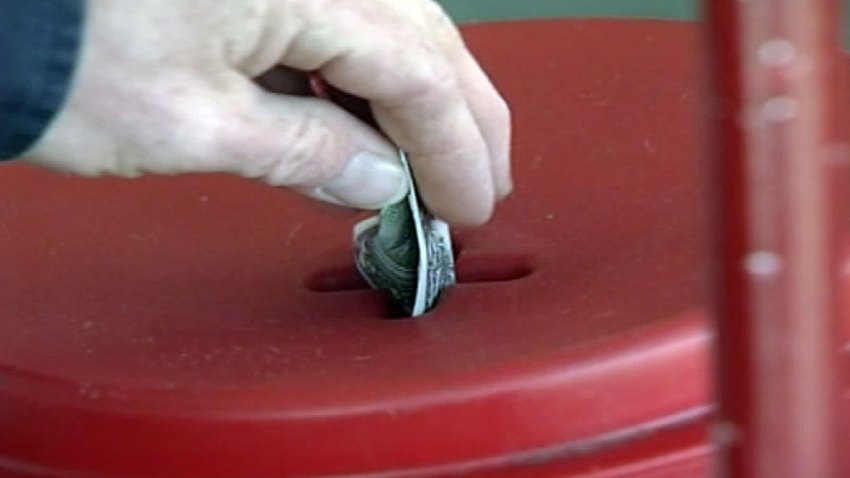 Someone has again anonymously dropped a gold Krugerrand coin into a Salvation Army red kettle in a central Indiana city.
Salvation Army Capt. Dale Brandenburg said the South African coin was found in one of its Kokomo kettles last week and it was sold for $1,220. The Kokomo Tribune reports this marks the fifth straight year that a Krugerrand donation has been made in the city.
Brandenburg said the coin sold for about $400 less than last year when the price of gold was higher.
He said the donation of the coin is a big boost since the group is about $50,000 short of its $82,500 fundraising goal for Kokomo.
Brandenburg said it's always exciting to find one of the gold coins inside a kettle. In years past, Krugerrand's have shown up in red kettles around the country, including two in Houston and one in Dallas in 2011.
Copyright AP - Associated Press