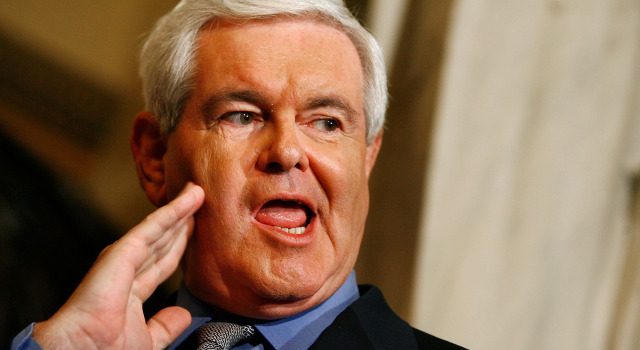 A conservative group headed by former House Speaker Newt Gingrich told a Dallas strip club owner Tuesday that it mistakenly invited her to receive an "Entrepreneur of the Year" award.
American Solutions for Winning the Future had invited Dawn Rizos to a "very private" dinner in Washington to receive the award, the Dallas Morning News reported.
Rizos, who owns The Lodge, said the group told her that her club was mixed up with a Virginia business that has the same name and rescinded the invitation. Rizos' business is legally called DCG Inc.
Of several companies in Virginia with DCG in their names, none contacted by The Associated Press said it was being honored by Gingrich's group. Ken Schrad, a spokesman for Virginia's State Corporation Commission, found a DCG Inc. operating in the 1990s, but said it had long since disappeared.
Rizostold the Dallas Morning News that American Solutions for Winning the Future offered to reimburse her lost expenses such as plane fare and gave back a $5,000 donation she made to the group.
She termed the invitation take-back as "disappointing" and said her business is a great draw for Dallas that has won other awards.
"I thought they really wanted to give us an award," she told the Dallas Morning News.
Rizos told the newspaper she supports less government intervention in small business.
According to its Web site, American Solutions for Winning the Future is "tri-partisan organization designed to rise above traditional gridlocked partisanship to provide real, significant solutions to the most important issues facing our country."
Get More: The Dallas Morning News
Copyright AP - Associated Press