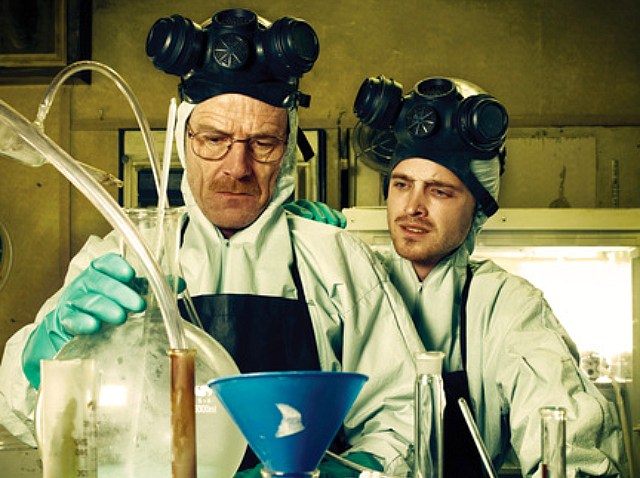 Bryan Cranston will be cooking up a fresh batch of meth in your living room again come March, and to get you in the mood AMC will be offering up a marathon two days earlier.
The third season of "Breaking Bad," starring Bryan Cranston as an ex chem teacher who begins dealing drugs to ensure his family's financial stability after learning he has cancer, will debut at 10/9 PM on March 21 on AMC. The first episode, "No Mas," is directed by Cranston.
Beyond being a great show, "Breaking" finally got Cranston long overdue recognition, including Best Actor Emmys for each of the shows first two seasons. From his turn as the converted Jewish dentist to his role on "Malcolm in the Middle," Cranston showed a willingness to do anything and the talent to make it work.
The unveiling of Season 3 will be preceded by a six-episode marathon on the 19th and all of Season 2 will be available on-demand in February. And for you kids out their who like the aniline stuff, AMC will be hosting webisodes and an interactive graphic novel.