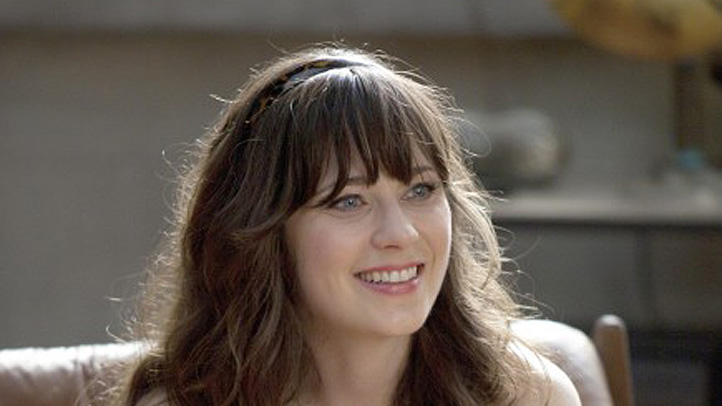 As the new fall TV season approaches, we'll be breaking down each networks new offerings, looking at the shows we're most excited, the ones the suits are most excited about and the one we're most eager to see once another show gets canceled. Next up: Fox.
The Fall 2011 Fox Line-Up
Show starring a movie star moving to TV
New Girl
Zooey Deschanel comes to television starring as a young woman who goes home for lunch one day to surprise here boyfriend, who she discovers already engaged in a nooner. In need of a new home, she moves in with three guys who have no choice but to help her pick up the pieces.
Show that reminds most of "Land of the Lost""
Terra Nova
From executive producers Steven Spielberg comes this story about a family in the not-so-distant future who volunteer to be part of a group of settlers sent 85 millions years into Earth's past to take another shot at colonizing the planet, this time with an eye toward getting it right.
Simon Cowell returns to poach "Idol" fans
The X Factor
The meanest man in Britain comes back to America with a new singing competition with a new twist: anyone over 12 is eligible, and groups will be competing against solo acts, with the winner taking home a $5 million recording contract.
Show with the least said but must thought title
I Hate My Teenage Daughter
Emmy winner Jamie Pressley ("My Name Is Earl") and Tony winner Katie Finneran star as old friends who fear their spoiled-brat daughters are turning into the kind of monsters that tormented them when they were nerds back in high school.
Mid-season replacement we're most excited for
Alcatraz
From producer JJ Abrams comes this supernatural thriller starring Sam Neill as a man on the hunt for some 302 prisoners and workers who vanished from the famed island prison 50 years ago and have begun returning one by one, without having aged a day. Co-stars Sarah Jones and Jorge Garcia.
MONDAY
8 p.m. Terra Nova
9 p.m. House

TUESDAY
8 p.m. Glee
9 p.m. New Girl
9:30 p.m. Raising Hope

WEDNESDAY
8 p.m. The X Factor
9:30 p.m. I Hate My Teenage Daughter

THURSDAY
8 p.m. The X Factor results show
9 p.m. Bones

FRIDAY
8 pm. Kitchen Nightmares
9 p.m. Fringe

SATURDAY
8 p.m. Cops
9 p.m. America's Most Wanted

SUNDAY
7 p.m. The OT (NFL post-game show)
7: 30 p.m. The Cleveland Show
8 p.m. The Simpsons
8: 30 p.m. Allen Gregory
9 p.m. Family Guy
9:30 p.m. American Dad
Midseason Line-Up, changes in bold
MONDAY
8 p.m. House
9 p.m. Alcatraz

TUESDAY
8 p.m. Glee
9 p.m. New Girl (new)
9:30 p.m. Raising Hope

WEDNESDAY
8 p.m. American Idol
9:30 p.m. I Hate My Teenage Daughter (new)

THURSDAY
8 p.m. American Idol results show
9 p.m. The Finder

FRIDAY
8 pm. Kitchen Nightmares
9 p.m. Fringe

SATURDAY
8 p.m. Cops
9 p.m. America's Most Wanted

SUNDAY
7 p.m. Animation Domination (repeats)
7: 30 p.m. The Cleveland Show
8 p.m. The Simpsons
8: 30 p.m. Napoleon Dynamite
9 p.m. Family Guy
9:30 p.m. American Dad
Be sure and check out the rest of our fall 2011 TV previews: NBC, ABC, and CBS