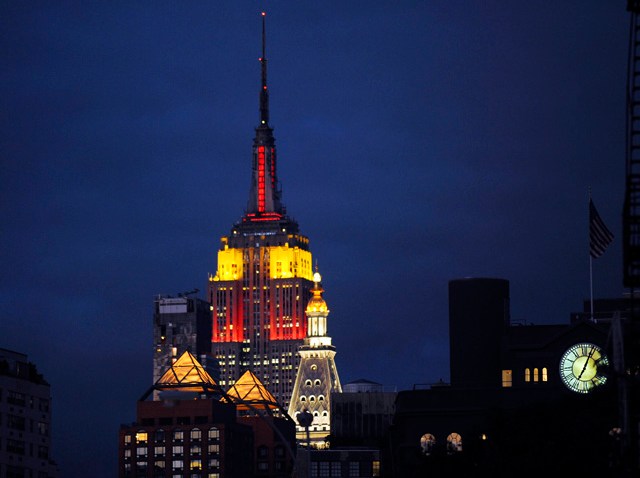 The Empire State Building is glowing in red and yellow to honor the 60th anniversary of the People's Republic of China -- or the Communist takeover of the Chinese government -- an honor that has elicited both questions and protests in New York City.

Several supporters of Tibet demonstrated Wednesday outside the iconic building. China has occupied Tibet since the 1950s.
"It's kind of like a red star over the Empire State Building," Lhadon Tethong, executive director of Students for a Free Tibet, told the New York Times.
The Empire State Building often changes its lighting to mark holidays and big events. There's even a Website with the schedule of color changes.

China's Consul General in New York, Peng Keyu, took part in the lighting ceremony. He called the event " a great gesture."
The skyscraper will be bathed in the colors of the People's Republic until Thursday.

Democratic Congressman Anthony Weiner said the lights should not be used to pay tribute to what he called "a nation with a shameful history on human rights."
Building spokeswoman Marisa Picker had no immediate comment.

In China on Wednesday, the capital of Beijing was wrapped in tight security ahead of a massive military parade marking 60 years of communist rule.