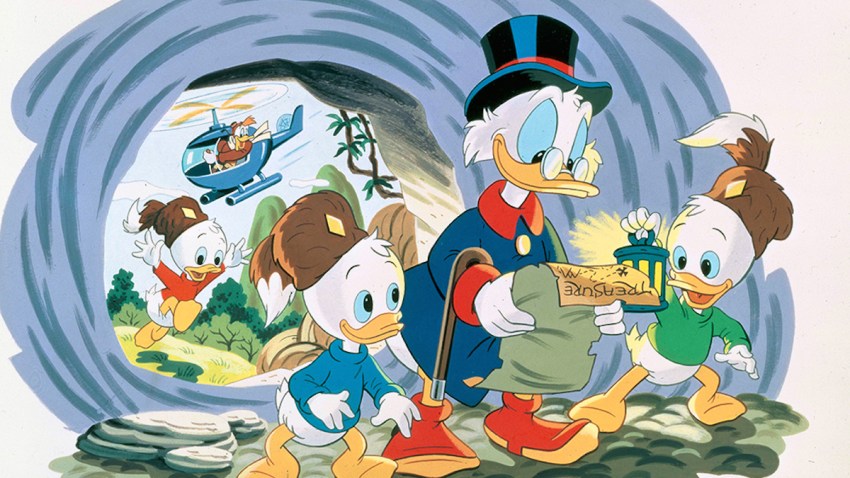 Everything old is new again, including "DuckTales."
Disney is bringing back the beloved cartoon starring Scrooge McDuck and his grandnephews Huey, Dewey and Louie, and Donald Duck with a new series as part of Disney XD.
"'DuckTales' has a special place in Disney's TV animation history, it drew its inspiration from Disney Legend Carl Barks' comic books and through its storytelling and artistic showmanship, set an enduring standard for animated entertainment that connects with both kids and adults," Marc Buhaj, senior vice president of programming and the general manager of Disney XD, said in a statement.
"Our new series will bring that same energy and adventurous spirit to a new generation," he continued.
Other beloved "DuckTales" characters returning to the fold for new adventures include Duckworth, Gyro Gearloose, Launchpad McQuak, Flinheart Glomgold, Magica DeSpell & Poe, Ma Beagle and the Beagle Boys, Mrs. Beakely and Webbigail Vanderquack. Enough duck puns for you?
You can refresh your memory with the original series on WATCH Disney Channel app.
The original "DuckTales" ran from 1987-1990 and lasted 100 episodes. The new "DuckTales" will launch in 2017.
Copyright E! Online