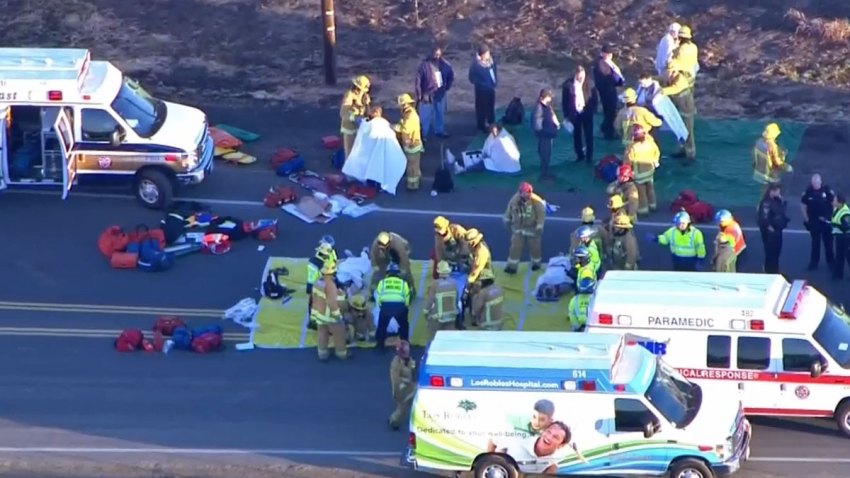 A California Metrolink commuter train became engulfed in flames after colliding with a truck on the Ventura County line between Osnard and Camarillo just before 6 a.m. Tuesday.
Witnesses took to social media to share video and photos from the scene, including Ventura County photographer Johnny Corona who's Instagram video pans the chaos.
The Los Angeles-bound train crashed about 80 miles northwest of Los Angeles. Amazingly, no one was killed, but 28 people were injured and 4 sustained critical injuries.
The driver of the vehicle was detained by police two miles away after fleeing the scene, according to fire officials. An investigation continues at the scene of the collision.