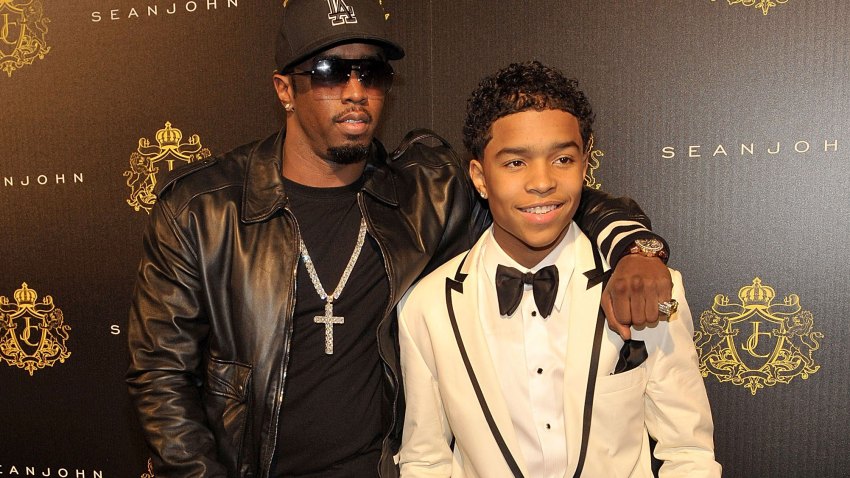 Sean "Diddy" Combs has upped the ante on MTV's "My Super Sweet 16."

The reality show is fond of documenting the coming of age party of wealthy American teens, and the highlight usually comes in the episode when the newly 16-year-old gets a new car from their folks. In Diddy's case, however, his teen son Justin Dior didn't just get a car — he got a Maybach, according to the NY Daily News.

The silver car, worth more than $300,000, was wrapped in a big red bow outside of the M2 Ultralounge, where Justin and his pals celebrated his big day.

But Diddy didn't just give the teen a car. According to the paper, he gave Justin a check for $10,000, which the youngster turned around and donated to Wyclef's charity, Yele Haiti.

"Seeing Justin grow up is a big deal for me," Diddy told the partygoers, MTV reported. "This is him entering manhood. I know a lot of y'all out there can relate to it. I wanna take this time out to say, Justin, I love you, from the bottom of my heart."

Among the stars who stepped out for Justin's bash were "Jersey Shore" star Nicole "Snooki" Polizzi, who Tweeted on her way there — as well as Nicki Minaj, a protégé of Lil Wayne's, Trey Songz and Lil Kim.

MTV News reported that Trey and Kim led the crowd in serenading the birthday boy with "Happy Birthday."


Related Content from AccessHollywood.com:
VIEW THE PHOTOS: Hottest Hip-Hop Stars!
MORE ACCESS ON THESE TOPICS: Diddy - TV One - MTV - News - TV
Copyright NBCAH - Access Hollywood