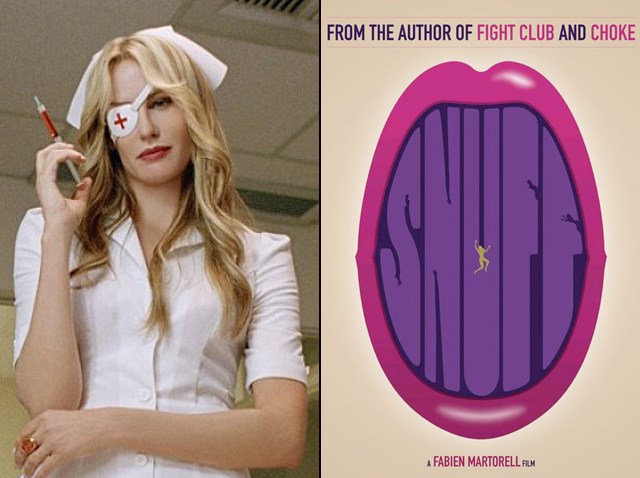 Having first entered the zeitgeist as a "pleasure model" android in "Blade Runner," it's somehow appropriate that 29 years later Daryl Hannah's been cast to play an aging porn star making one last push for fame.
Hannah will play Cassie Wright, a woman hoping to cap off her remarkable career by setting the world record for serial fornication porn movies, in the big-screen adaptation of Chuck Palahniuk's "Snuff," according to ChuckPalahniuk.net. The film is being directed by Fabien Martorell, with a script by Karina Wilson.
Here's the official synopsis form the film's Facebook page:
Three men in a crowded basement await their turn at gang-banging – on camera – an aging porn queen and reveal they all have more at stake than simply securing their spot in adult entertainment history.
Charlie Sheen would be the perfect choice to play "Mr. 600," but seeing as he's a bit distracted these days, Tom Sizemore is a pretty good second choice. Thora Birch has been cast as Cassie's assistant, Sheila. One shudders to think what that job entails.
Thus far, only two of Palahniuk's novels have been turned into films, "Fight Club," which we loved, and "Choke," which fell just short of working.
This production of "Snuff" has just enough going for it to catch our interest, but we're gonna keep our hopes in check.