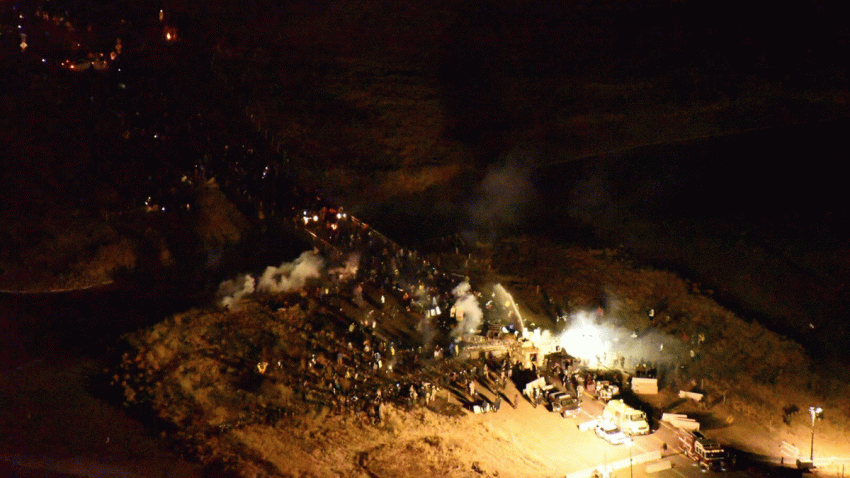 Clashes between protesters and authorities over the Dakota Access Pipeline escalated Sunday night after an estimated 400 people tried to breach a law enforcement barrier, NBC News reported.
The sheriff's office described the clash as a "riot" prompted by "very aggressive" activists, while protesters said authorities used tear gas, rubber bullets and a water cannon in below-freezing temperatures.
In a statement, the sheriff's office said tear gas and other "less than lethal means" were being used after protesters "engaged in organized tactical movement and attempted to flank and attack" a law enforcement line near a bridge. A protest organizer said they had removed a truck that had been on the bridge since Oct. 27 to gain access to North Dakota Highway 1806.
The clash comes days after organizers held coordinated demonstrations across the country to protest a 1,170-mile oil pipeline that has generated the largest American Indian protest movement in modern history. Thousands of people have flocked to North Dakota, where the Standing Rock Sioux Tribe argues that the proposed pipeline could permanently contaminate its water source, the Missouri River.