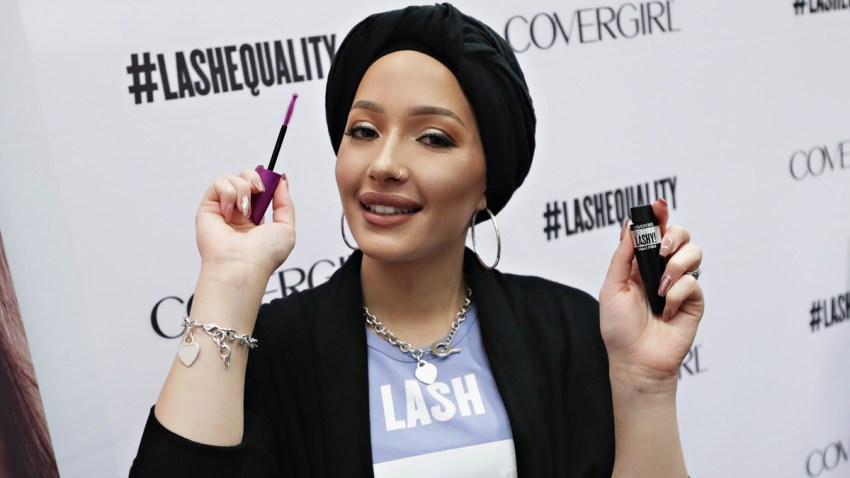 Just weeks after CoverGirl named its first ever male CoverGirl, the brand announced a Muslim beauty vlogger as their newest beauty ambassador.
Nura Afia will be part of CoverGirl's So Lashy! BlastPro Mascara campaign. Afia attended the new mascara's launch event in New York on Nov. 1. She will also be feature on a billboard in Times Square, donning her hijab while promoting CoverGirl's product.
Seventeen-year-old James Charles, who has more than 431,000 followers on Instagram, is also included in the new mascara campaign.
The brand says the mascara is made to work on all lash types which echoes the feeling of all-inclusiveness that comes with this new announcements. Commercials featuring Afia and other brand ambassadors will begin airing Nov. 14.
Afia's makeup tutorial YouTube channel has more than 200,000 subscribers. She has videos on how to perfect the smoky eye, but also on how to tie a turban hijab.
"I [grew] up being insecure about wearing the hijab, [and] I never thought I would see Muslim women represented on such a large scale," Afia told Refinery29. "I hope [this campaign] will show Muslim women that brands care about us as consumers and we're important, especially hijais. [We] can be featured on TV, [we] can be featured on billboards in Times Square. [We] can be represented."