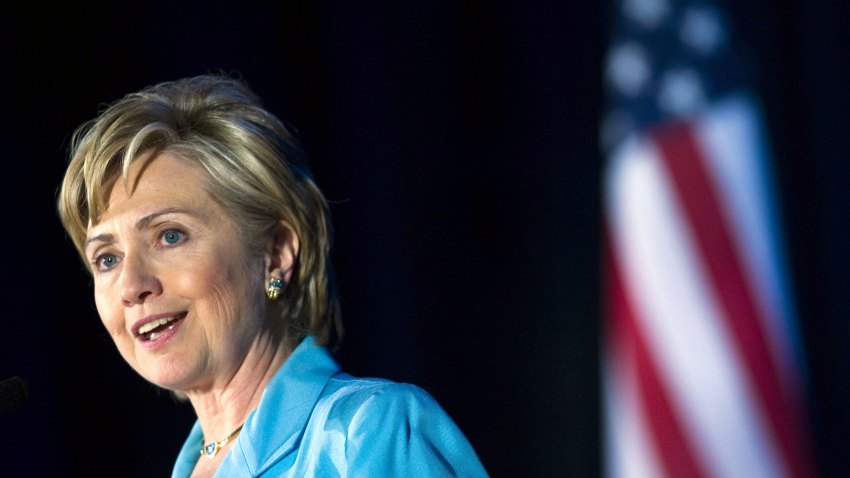 In a case that began as a dispute over a movie about Hillary Rodham Clinton, the Supreme Court appears poised to wipe away limits on campaign spending by corporations and labor unions. Right in time for next year's congressional elections.
The justices return to the bench Wednesday — nearly a month early — to consider whether to overrule two earlier decisions that restrict how and when corporations and unions can take part in federal campaigns. Laws that impose similar limits in 24 states also are threatened.
The court first heard arguments in March in "Citizens United v. FEC, 08-205" -- the case of whether "Hillary: The Movie," a scathingly critical look at Clinton's presidential ambitions -- could be regulated as a campaign ad. The emphasis has shifted away from the 90-minute film.
Now the justices could decide whether corporations and unions should be treated differently from individuals when it comes to campaign spending. Restrictions on corporations have been around for more than 100 years; limits on unions date from the 1940s.
Deep corporate and labor pockets and the potential for corruption "amply justify treating corporate and union expenditures differently from those by individuals and ideological nonprofit groups," argued Sens. John McCain, R-Ariz., and Russ Feingold, D-Wis., and other sponsors of a major campaign finance law who don't want any significant change to the restrictions.
But former Solicitor General Theodore Olson, who six years ago defended the campaign finance provision he now is challenging, said the limits are strangling corporate and union freedom to speak out.
"Why is it easier to dance naked, burn a flag or wear a T-shirt profanely opposing the draft," Olson said at a Federalist Society event in July, "than it is to advocate the election or defeat of a president? That cannot be right."
But federal courts said the movie looked and sounded like a long campaign ad, and therefore should be regulated like one.
Wednesday's unusual session — the court only rarely orders a case to be reargued — will be the first to include the newest justice, Sonia Sotomayor. In August, the 55-year-old New Yorker became the court's first Hispanic and third female justice ever.
Copyright AP - Associated Press