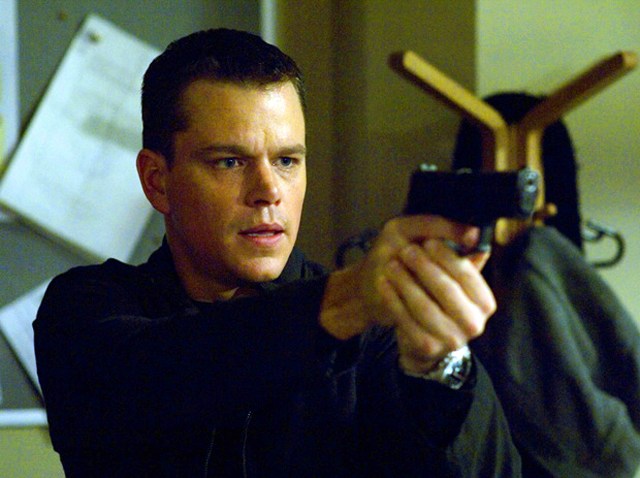 Marc Forster, the director of "Monster's Ball" and the latest James Bond film, "Quantum of Solace," is on board to helm a new Leonardo DiCaprio vehicle, "The Chancellor Manuscript," based on a Robert Ludlum political thriller.
Ludlum is the author responsible for the novels which became the "Bourne" series, the best newly-launched franchise in recent memory. Could "Chancellor," for which Universal (part of the NBC family) paid $4 million for in 2005, be another big ol' serving of awesome? We think so.
Ludlum is becoming the new go-to guy for smart, mature, compelling thrillers, but how long before adaptations of his work go the way of Tom Clancy (which Ben Affleck and "The Sum of All Fears" did their mighty best to ruin) and John Grisham ("Christmas with the Kranks"?).
"The Chancellor Manuscript" follows Peter Chancellor, a writer who submits a novel about D.C. power brokers who are blackmailed into altering U.S. policies. When operatives get hold of the manuscript, they think he has uncovered their actual scheme. DiCaprio is attached to star in and produce the film.
"Quantum of Solace" may not have been the best Bond movie, but it was one of the tightest and most action-packed. Forster knows how to do action, indie grit and sweeping epics: he's also responsible for "The Kite Runner." He is as good as anyone to launch this potential franchise. And maybe the world is ready for Leo, The Franchise Star.