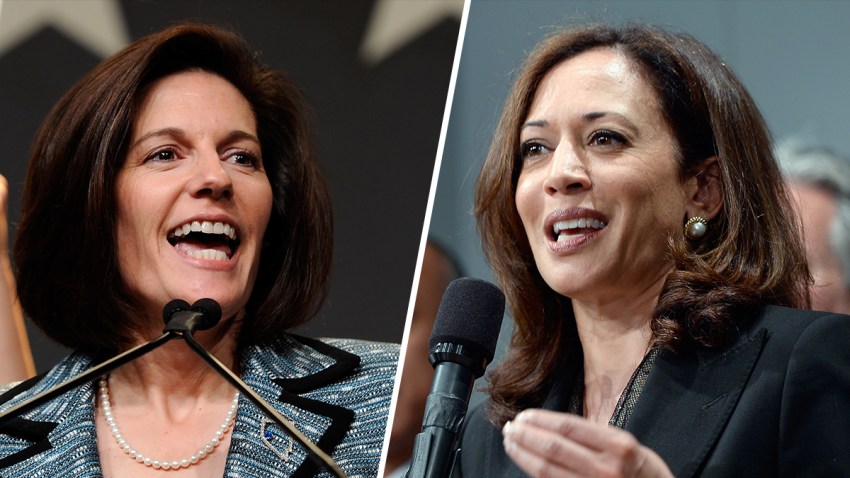 Two women broke barriers in the U.S. Senate with their election on Tuesday.
In Nevada, voters sent Catherine Cortez Masto to the Senate, making her the first Latina in the body. And Kamala Harris is the first Indian woman elected to the Senate, where she will represent California.
Cortez Masto is a two-term former Nevada attorney general who triumphed over three-term Republican Rep. Joe Heck in the race to replace retiring Sen. Harry Reid.
Harris, a lifelong prosecutor serving as California's attorney general, is the daughter of immigrants from India and Jamaica, and also becomes the second black woman elected to the Senate. Illinois Sen. Carol Moseley Braun was elected in 1992 and served one term.
The Democrats are a minority in the senate — led by Cortez Masto's retiring predecessor in Nevada, Harry Reid — and were projected to remain that way after the 2016 election, according to NBC News, as Republicans were projected to win key races elsewhere.
Hillary Clinton was running to make history of her own: breaking the glass ceiling for women in the presidency. But Donald Trump kept her from that goal, declaring victory early Wednesday morning after Clinton called to concede.
Copyright AP - Associated Press