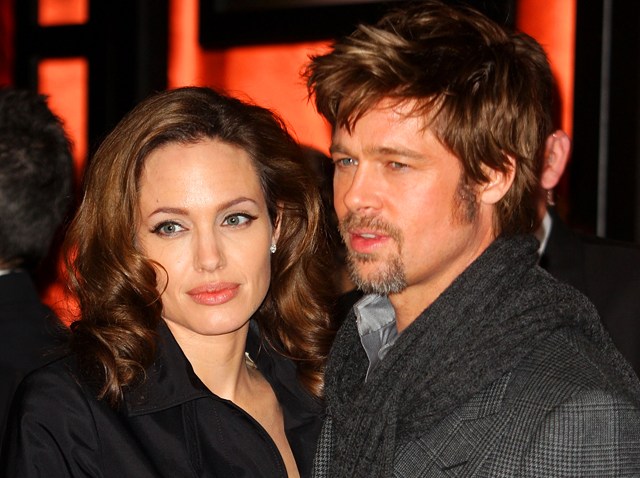 The buzz at Comic-Con is that the ultimate A-list couple - Brad Pitt and Angelina Jolie - will grace the once obscure San Diego gathering of pop culture enthusiasts.
Once seen as a lollapalooza for nerds, the four-day event for fans of movies, TV, videogames and toys is gaining traction with regular folks, and that makes it an important stop for stars and directors with something to promote.
"I can't wait," filmmaker Kevin Smith, told The Associated Press. "Comic-Con for me is — Muslims like to go to kneel, what is it, three times a day toward Mecca and whatnot. I do the same thing for San Diego and that massive building... It's a real good source of kind of State of the Union for me, because I dwell in the world of pop culture."
Brangelina doesn't appear on the guest list, but neither did superstars Johnny Depp and Hugh Jackman before they showed up. And this year, both have big projects to push. Pitt voices one of the lead characters in the animated "Megamind," and his co-stars Will Ferrell, Tina Fey and Jonah Hill are expected at the festival as part of a Dreamworks panel.
Jolie stars in "Salt," which will be featured at Sony's panel on the same day.
Other movies looking to build fan buzz at Comic-Con include "The Expendables," featuring Sylvester Stallone and a cast of tough guys that includes Dolph Lundgren and Steve Austin; "Drive Angry 3D" with Nicolas Cage; "RED," featuring Bruce Willis, Helen Mirren, Morgan Freeman and John Malkovich as retired CIA agents; "Battle Los Angeles," with Aaron Eckhart saving the city from a vicious attack; the superhero tale "Green Lantern," starring Ryan Reynolds; and "Scott Pilgrim vs. the World," based on a graphic novel and starring Michael Cera.