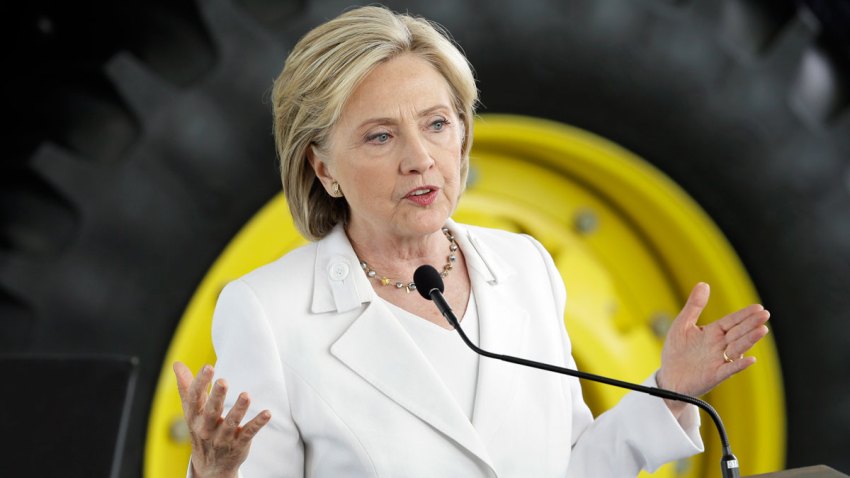 Hillary Clinton seemed to compare Republican presidential candidates' "extreme views" on women to those held by "terrorist groups" while she was campaigning in Ohio on Thursday.
"Extreme views about women— we expect that from some of the terrorist groups. We expect that from people who don't want to live in the modern world. But it's a little hard to take coming from Republicans who want to be the presdient of the United States," Clinton said to cheers.
Republicans were quick to demand an apology from Clinton.
"For Hillary Clinton to equate her political opponents to terrorists is a new low for her flailing campaign," Republican National Committee Press Secretary Allison Moore said. "She should apologize immediately for her inflammatory rhetoric."