The mayor of the City of Fairfax, Virginia, has been arrested after he allegedly gave methamphetamine to an undercover detective in exchange for a sexual encounter, Fairfax County police said.
Richard "Scott" Silverthorne, 50, was arrested Thursday at the Crowne Plaza Hotel in Tysons Corner.
"I ask that you allow the process to proceed before rushing to judgment (as tough as that may be)," Silverthorne wrote on his Facebook page Friday.
Silverthorne has appointed Councilman Jeff Greenfield acting mayor until further notice.
Police in late July received a tip that Silverthorne may have been trading meth for sex on a website used to arrange casual sexual encounters between men. An undercover detective created a profile on the website, and Silverthorne contacted him within a few days, according to police.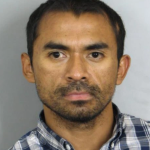 Silverthorne allegedly told the detective he could provide meth "in exchange for sexual encounters," police said. The detective agreed to meet with Silverthorne, who agreed to bring other men to the engagement, according to police.
Police said Silverthorne brought the meth to the Chain Bridge Road hotel on Thursday. He was arrested and charged with felony distribution of methamphetamine and misdemeanor possession of drug paraphernalia.
Authorities said they don't know how long Silverthorne was on the website, which police did not identify.
"I know he had one other relationship on the website besides us," Capt. Jack Harden with Fairfax County police said during a news conference Friday.
Police said Silverthorne also served as a substitute teacher for Fairfax County Public Schools. A spokesman for the school district told NBC News that Silverthorne worked "briefly" as a FCPS substitute teacher starting in April 2016 and that he has been let go.
Silverthorne's arrest comes amid a trying year for him. He lost his full-time civilian job, lost his home and was diagnosed with cancer.
In May he was re-elected to a third term as mayor, after being elected to the position in 2012.
Investigators also arrested Silverthorne's alleged suppliers, Juan Jose Fernandez, 34, and Caustin Lee McLaughlin, 21.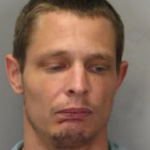 Fernandez was charged with felony distribution of methamphetamine, felony possession with the intent to distribute methamphetamine and misdemeanor possession of drug paraphernalia.
McLaughlin was charged with felony distribution of methamphetamine, felony obstruction of justice, and misdemeanor possession of drug paraphernalia.
Police said McLaughlin physically resisted arrest, and a detective had to deploy his stun gun. There were no injuries.
Silverthorne, Fernandez and McLaughlin were taken to the Fairfax County Adult Detention Center for processing. Silverthorne was released, and Fernandez and McLaughlin still were in jail as of Friday afternoon.
Silverthorne's attorney, Brian Drummond, said: "Given the fact that I haven't had the opportunity to sit down and speak with my client, I'll no-comment at this time."
The acting mayor declined to comment on the charges against Silverthorne.
"The City of Fairfax City Council appreciates Mr. Silverthorne's longstanding dedication to the community. He has served the City of Fairfax as a Councilmember and Mayor for more than a quarter of a century," he said in a statement.
Former mayoral candidate John Norce said Silverthorne should step down.
"I don't see how you would not want to resign to do the right thing for the residents of this city," he said.
Information on attorneys for Fernandez and McLaughlin was not immediately available.
Neighbors said they were shocked by the allegations against Silverthorne.
"Never in my mind would've thought Scott would get caught up in something like that," neighbor Scott Frankhauser said.
Silverthorne is due in court Wednesday, when he will be arraigned.