Four men, including one who allegedly fired a military style weapon, were charged with attempted murder for their alleged role in a mass shooting at a South Side Chicago park last Thursday that injured 13.
Tabari Young and Brad Jett, both 22, were each charged Tuesday with three counts of attempted murder and aggravated battery with a firearm. They join Bryon Champ, 21, and Kewane Gatewood, 20, who were charged Monday evening.

All were ordered held without bond during court appearances Tuesday.
The felony charges come five days after a military style weapon was used to indiscriminately spray a crowd at Cornell Square Park near 51st and Wood. Thirteen people, including a 3-year-old boy, suffered injuries in the shooting.

Chicago Police Supt. Garry McCarthy the charges against the four men were preliminary and that more charges would likely come down.

"[The investigation is] Not even close to being finished," he said.

McCarthy said one of the alleged shooters, Young, has more than 12 prior arrests on his record. Young is alleged to have fired the military style weapon, which was supplied byGatewood. Jett, a convicted felon, acted as a lookout, according to police. Champ allegedly also shot a weapon, but not a military style assault rifle.

Police said the shooting was retaliation for an earlier shooting in which Champ suffered a graze wound.

Champ is a convicted felon and documented gang member, McCarthy said, who was convicted of Unlawful Use of a Weapon by a Felon in July 2012 and sentenced to boot camp. Had the mandatory minimum sentencing requirements been in place, as McCarthy has requested, Champ would not have been injured in a shooting and would not have been involved in Thursday's retaliatory event.
Deonta Howard -- known as "Tay-man" -- was shot in the jaw and listed in critical condition after the shooting. Family friend Mekiya Menefee said she was "thankful" after hearing about charges in the case.

"They need to think for a very very long time about what they did," Menefee said. "The violence, the guns, the crime needs to stop."

The family's pastor, Rev. Corey Brooks says Tay-man is expected to make a full recovery and is communicating with his family by nodding his head, although he's not able to speak yet.

"The baby is still in intensive care. He's had surgery, he'll have more surgeries, he's awake, he's alert, he's attentive, however he's still in a great deal of pain as anyone would be," Brooks said.

Brooks says the boy is still in pain and will be left with some scarring.

The victims included 10 males and three females.

McCarthy said an assault-style rifle with a high capacity magazine was used in the shooting at Cornell Square Park, on the 1800 block of W. 51st Street in the Back of the Yards neighborhood. Witnesses said several gunmen fired at least 20 shots at a group shortly before 10:15 p.m., and the spray of bullets sent a mass of people to the ground on the basketball courts.

McCarthy used the incident to renew his call for "three-year mandatory minimum sentences for illegal gun possession and truth in sentencing for gun crimes in Illinois."

The shooting revived the city's reputation for violence and drew plenty of commentary over the weekend.

"Senseless and brazen acts of violence have no place in Chicago," Mayor Rahm Emanuel said, "and betray all that we stand for. The perpetrators of this crime will be brought to justice and prosecuted to the full extent of the law. I encourage everyone in the community to step forward with any information and everyone in Chicago to continue their individual efforts to build stronger communities where violence has no place."

Emanuel reportedly canceled his appearance at a rally for U.S. Senate cadidate Cory Booker to deal with the shooting. On Tuesday he lauded the police department in a statement.
"The men and women of the Chicago Police Department once again showed why they are the nation's best by moving quickly to arrest four individuals, including the shooters, for their roles in the gun violence in the Back of the Yards neighborhood last week. But great police work is only part of a successful strategy to keep our streets safe. We also need laws that reflect our values when it comes to gun crimes and carry real consequences for illegal gun possession. We need a three-year minimum penalty for illegally carrying a gun on our streets. One of the shooters should have been behind bars rather than in Cornell Park on Thursday night. As we invest heavily in programs for youth, in new policing strategies, and in building supports for those most likely to fall into gangs, we also need a three-year mandatory minimum bill for gun crimes."

In shootings following Thursday's attack, at least 25 people were shot, five of them fatally, in Chicago between Friday and Sunday, police said.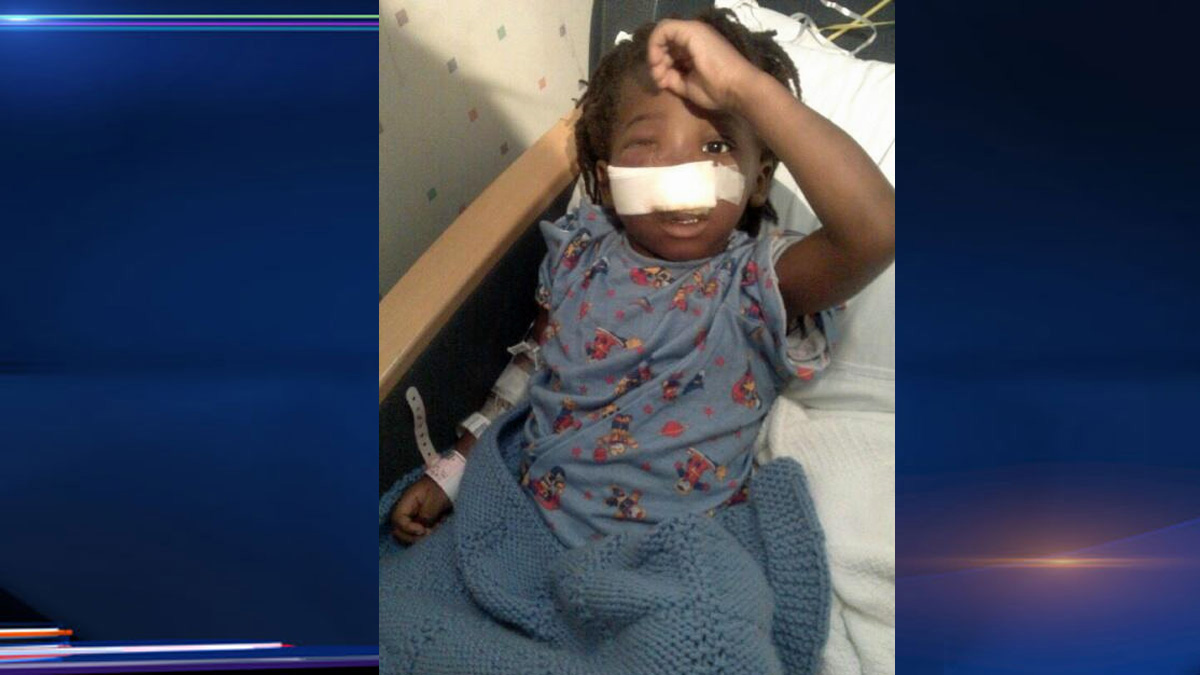 Deonta Howard's mother released this photo of her wounded son on Monday night.