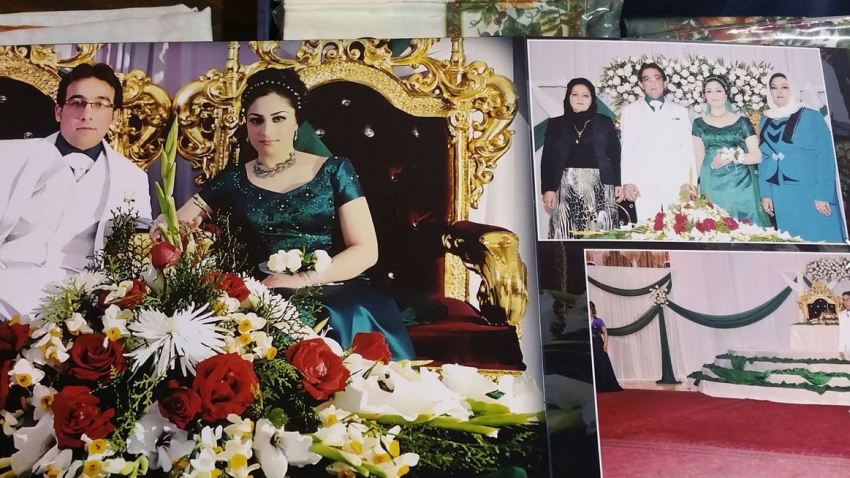 Nearly a year after it was found in a briefcase at the Los Angeles International Airport, a wedding scrapbook was returned to a Northern California couple Thursday with the help of social media.
An Airport Police Honor Guard hand-delivered the scrapbook to the Modesto couple, concluding the months-long mystery that unraveled after the wedding album was found in the arrivals area of the Tom Bradley International Terminal Sept. 14.
"The family was super grateful,'" Airport Police spokesman Officer Rob Pedregon told City News Service. "The wife had even gotten up early and prepared [the officers] a meal."
Although standard protocol is to discard or auction off items left behind at LAX after 97 days, Airport Police made an exception in an effort to track down the scrapbook's owners, according to Pedregon.
"The sentimental value to somebody was just something that we couldn't part with," Pendregon said.
The album's inscription reads "Our Wedding Memories" and "Safiullah Jabar Khil & Halimi," and the photos inside show a reception in the Middle East with a bride and groom surrounded by flowers and family members.
After traditional avenues of finding the couple failed, the department posted photos of the scrapbook on its Twitter and Facebook pages in mid-June.
It wasn't long before a friend of the couple spotted the album on Facebook, and once they were notified, Airport Police began to plan the album's return.
It may have taken airport police longer than the standard protocol period, but the scrapbook's return coincidentally came just a week before another joyous life event for the couple: the birth of their first child.
City News Service contributed to this report.