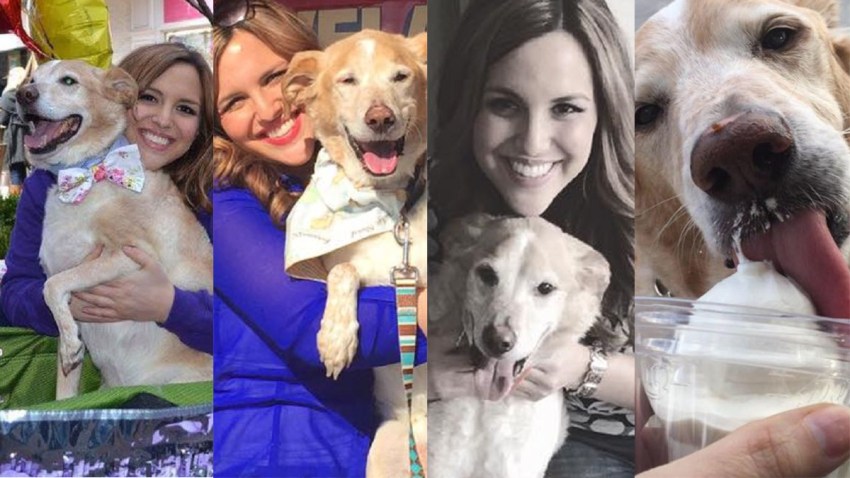 A Michigan dog diagnosed with terminal cancer after his owner died is now living out a bucket list of "everything a dog should do before they cross the rainbow bridge."
Loren Cazan, a volunteer at Rejoyceful Animal Rescue in Mount Clemens, adopted the 14-year-old Lab mix named Buddy after his owner suddenly passed away.
"The family had contacted the rescue and asked if we could take him cause they didn't want him to end up at a shelter," said Michelle Heyza, founder Rejoyceful Animal Rescue. "He was very depressed when he came in."
Rescuers took the dog to a vet, where tests revealed Buddy had mast cell cancer.
"He has a tumor on his side, and a bunch of small tumors all over his body," Heyza said. "He's not in the position at 14 years old to have the tumors removed. He wouldn't survive surgery." [[374053861, C]]
Heyza called the vet visit a "blow" because there was nothing the workers could do. She called Buddy the "most lovable dog you could ever meet."
"There's not a person or thing he didn't like that he didn't meet, which made his diagnosis all the more hard to hear," she said, adding, "So we created a bucket list of everything a dog should do before they cross the rainbow bridge. It was to celebrate his life and have fun with him before he goes."
A series of photos show items on the pup's bucket list, including: get adopted, chase a flock of geese, become a businessman, get a job, eat a "pup cup" with his best friends and "being a total chick magnet surrounded by a bunch of chicks!"
"We hope that people will adopt other senior dogs and help them live out a bucket list," Heyza said.