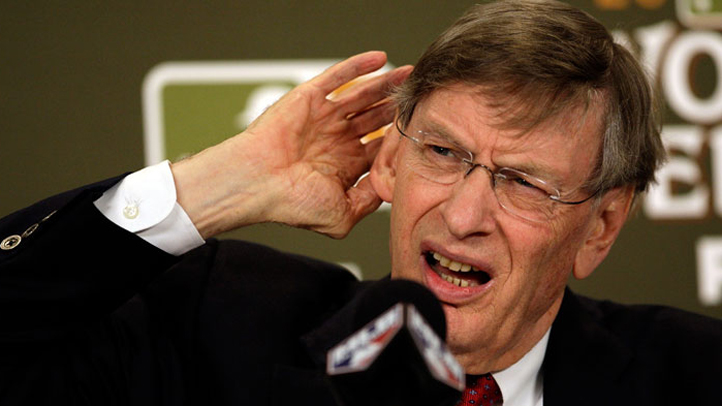 Major League Baseball Commissioner Bud Selig is reportedly seeking a new contract, one which could keep him in his current role for another two years, ESPN's Buster Olney reported on his Twitter page Tuesday afternoon.
Selig, who has led the MLB to record profits and has fought past both a steroid scandal and player strike during his tenure, has publicly said for years that he'd retire after his current contract, set to expire after 2012, ran out. Many in the baseball world didn't believe it however. The 77-year-old even joked that his wife, Sue, didn't believe him either.
If current reports are correct, she was right to be somewhat skeptical.
A vote regarding Selig's decision should take place at the owners' meetings in Arizona later this week.