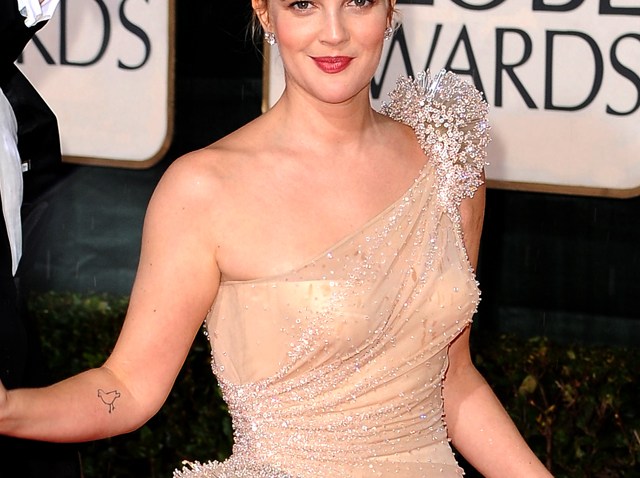 Drew Barrymore pleaded for forgiveness for not realizing she needed to put a little pepper in her step on her way to accepting her Best Actress in a TV Movie award for "Grey Gardens."
The movie was nominated for three awards, winning two. Though the loss shouldn't really count against it, as the other nom was for Jessica Lange, who was also in the hunt for Best Actress.
After lallygagging her way to the stage, Barrymore fought back tears as she gave a shout to Mo'nique for her eloquent speech that opened the night and thanked the folks who agreed to her in the role, admitting that she could be "Jeff Spicoli's girlfriend with the lisp and the paralysis."
No idea what that means, but it's funny.