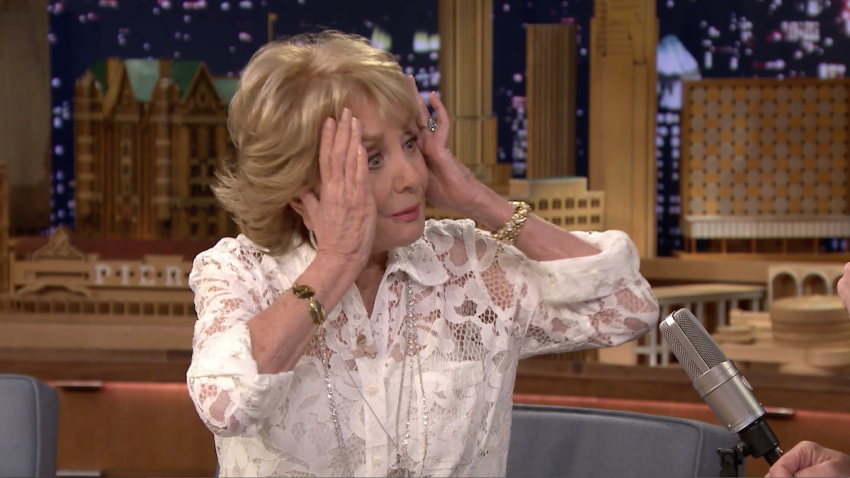 Barbara Walters revealed that she missed a chance to strike up a romance with Clint Eastwood on Wednesday's episode of "The Tonight Show."
"This is a sad love story," Walters said. She explained to host Jimmy Fallon that during an interview years ago the actor became flirtatious with the journalist.
Fallon showed a clip of the 1982 interview and at one point, Walters becomes speechless. "I could have been Mrs. Clint Eastwood!" Walters shouted.
Walters also reminisced about guest hosting for Johnny Carson.
Watch Walters tell the whole story in the video above.